UK-Listed Litigation Firm Burford Revamps C-Suite, Lawsuit Dismissed
Tom Burroughes, Group Editor , London, 8 January 2020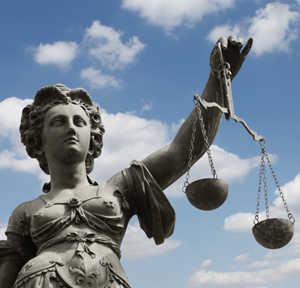 A firm making money out of litigation finance ironically was hit hard last year by claims of poor accountancy practices, triggering a massive fall in its share price. Burford claimed that patterns suggested illegal trading activity in its shares. Prices rose yesterday.
Embattled litigation finance firm Burford Capital yesterday announced sweeping changes to its C-suite line-up and said that a US class-action lawsuit against it had been withdrawn. The firm's shares were crushed last year by activist hedge fund Muddy Waters, with the latter organisation accusing Burford of questionable accounting practices.

The firm said that Aviva Will and David Perla will become co-chief operating officers. Craig Arnott will become Burford's Deputy Chief Investment Officer, working with CIO Jonathan Molot across its entire investment portfolio, and he will also retain responsibility for growing and developing the Australian market. Mark Klein, Burford's general counsel, will become of chief administrative officer.

Burford will still be managed by its management committee, composed of Christopher Bogart (chief executive), Jonathan Molot (chief investment officer), Jim Kilman (chief financial officer), Elizabeth O'Connell (chief strategy officer) and the four executives previously named.

The firm is one of a crop of specialists which make money by investing in litigation cases, a sector that arguably falls into the category of alternative investments. Last year, hedge fund firm Muddy Waters criticised Burford's accounting methods of valuing its litigation cases, saying it is "aggressively marking". It claimed that Burford is "actively misleading investors" with some of the metrics that it reports. Burford denied the claims. Additionally, it said that a devastating "short-attack" on its shares in August was consistent with illegal activity. Shares in the firm slumped, although they spiked yesterday when the announcement was filed to the London Stock Exchange.

Source: ADVFN

Separately, Burford said the class action suit filed against it in August last year had been withdrawn by the plaintiffs and "dismissed in its entirety".

"There is no litigation pending against Burford at present other than ordinary course skirmishing within a small number of ongoing funded investment matters," the firm said.

As previously announced, director David Lowe will leave the board at the May 2020 annual meeting and Sir Peter Middleton will leave the board at the same date. The company has engaged Korn Ferry to lead a search for two new independent board directors.

"That search has been proceeding well and the interview process around new directors is ongoing. We expect to be in a position to nominate two new directors (at least one of whom will be qualified for audit committee membership) for shareholder consideration as part of the board elections to be held at the May 2020 AGM," it said.

Burford said it plans to either add a US listing on the New York Stock Exchange or NASDAQ for trading in its ordinary shares or to migrate to the London Stock Exchange Main Market.

Following preparatory work, Burford is ready to formally seek a US listing, it said, adding that it intends to purchase - as soon as practicable - up to 410,000 of its ordinary shares for a total value not to exceed £4 million ($5.25 million).