UK's Enterprise Investment Schemes Have Edge Vs VCTs
Susie Harris, 13 January 2020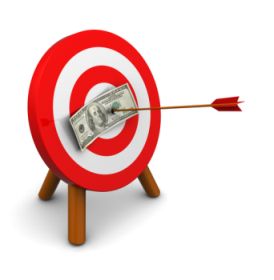 The appeal of specialist, venture-style investments is high at the moment, and becomes more so when layered with tax advantages. In the UK Enterprise Investment Schemes and Venture Capital Trusts are relatively accessible ways to play the alternative investments game. This article delves into the details.
This article examines a specialist area of the UK-based investment scene: those entities steering money into start-ups and young, fast-growing firms where there are significant tax breaks to magnify the appeal. Enterprise Investment Schemes and Venture Capital Trusts have been around now for over a quarter of a century, surviving Conservative, Labour and coalition administrations. In some ways these funds give investors a seat at the "private equity table" for a lot less than would be required to get into a conventional PE or venture capital fund. The sector for VCTs and EIS funds is still relatively small versus overall investment, and they carry certain risks that clients must be aware about. With more attention being driven towards PE as a sector – contrasting with the low yields on conventional listed equities – these structures are worth attention.

In this article Susie Harris, head of business development at Parkwalk, a UK-based investment firm, talks about the pros and cons of these structures. The editors of this news service are pleased to share these views with readers and invite responses. The usual editorial disclaimers apply. To respond, email tom.burroughes@wealthbriefing.com and jackie.bennion@clearviewpublishing.com
Why EIS has so much to offer
Recent fund-raising figures have proven that VCTs continues to enjoy a solid place in a diversified client portfolio, with figures released by HM Revene & Customs in December showing a 33 per cent increase in income tax relief claimed via VCTs between the 2016/17 and 2017/18 tax years and VCT fundraising at its highest levels in over a decade.

HMRC and other industry commentators link this increase largely to the continuing impact of pension changes and investors' need to find alternative means of saving tax-efficiently for retirement. But we seem to be ignoring the fact that an alternative solution to the VCT exists - and it's one that comes with a much broader range of tax benefits and greater potential for real returns on investment: EIS.

The persistent perception that an EIS is riskier and therefore suitable for fewer investors thana VCT ignores the wide-ranging benefits afforded by the structure and its natural position as a complementary planning mechanism.

Greater potential for upside returns; downside underwritten
Whilst VCTs offer diversification across a greater number of underlying companies, this spread can limit upside potential for investors given the large portfolio.

On the other hand EIS investors will typically be diversified across 5-15 companies, meaning that there is a greater proportion of their funds invested in each investee company and therefore greater potential for participation in successes.

And whilst diversification within a VCT means it is often championed as the lower risk investment option, this ignores the fact that EIS investors are able to claim loss relief.

For an additional rate taxpayer, this reduces potential exposure to loss to just 38.5 per cent of the original capital invested. The government is effectively underwriting a large chunk of the risk.

A multi-purpose planning tool
Income tax, capital gains tax, inheritance tax: few investment structures tick as many planning boxes as an EIS and enjoy such flexibility around the application of these reliefs:

-- Income tax relief can be used in the year of investment or carried back to a prior year;
-- Existing capital gains can be deferred indefinitely;
-- Gains within the EIS portfolio are free of CGT;
-- Loss relief can be offset against income as well as capital gains;
-- Once held for two years, EIS investments are free of IHT.
All this is combined with much higher maximum investment limits over VCTs (particularly for Knowledge Intensive Companies).