Strategy
Experts To Chart Latest Wealth Sector Challenges At Geneva Reception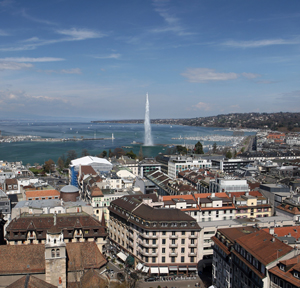 Readers are invited to join the WealthBriefing team on 30 January in Geneva to hear prominent industry figures tackle some of the big themes in wealth management.
WealthBriefing looks forward to hosting a cocktail reception and expert panel session in Geneva on 30 January at the newly branded Fairmont Grand Hotel. It promises to be a great opportunity to make connections and learn how modern technology is changing the wealth management sector.
Readers of this publication are invited to attend by clicking on this link.
We'll be looking at the challenges thrown up by changes to the business models from new drivers such as new technology, as well as the timeless questions concerning where the client relationship truly sits.
And Geneva is an ideal place to hold this event, because Switzerland has introduced new regulations affecting its wealth management and financial services sector this month, and it is a country seeking to find new ways of earning revenue as older bank models become less attractive. (Here's another story about changes taking place in the Alpine state's wealth regulations.)
The speakers at the panel are Panos Archondakis, senior director for banking and wealth management, EPAM; Niels Bom-Olesen, chief executive, Hyposwiss Banque Privee; Balazs Fejes co-head of global business at EPAM; Laurence Mandrile Aguirre, managing director, Citi Private Bank, and Mathieu Saint-Cyr, MD, Geneva Management Group.
This event, hosted by WealthBriefing publisher Stephen Harris, will give attendees the opportunity to network with leaders in wealth management before the panel session and afterwards at a cocktail reception.