Strategy
How Succession Planning Helped London & Capital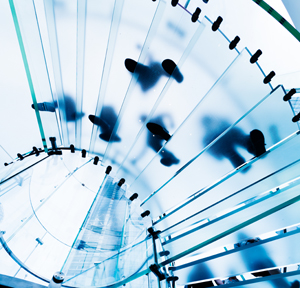 Last year the founder and MD of a prominent UK-based wealth management firm died suddenly. It brought forward succession plans that had already been worked out for some time. London & Capital's team reflect on the lessons learned from this sad episode and how they intend to drive the organisation forward.
Late in 2019 the international wealth management sector was saddened by the death of Daniel Freedman, founder of the prominent firm London & Capital. As a result, the business had to bring forward a succession plan which, even in less unhappy circumstances, could have been full of pitfalls. In this article, the leadership team share the lessons they learned with our readers. As always, the editors are pleased to share such views but do not necessarily endorse all statements from outside contributors. Readers should email tom.burroughes@wealthbriefing.com and jackie.bennion@clearviewpublishing.com
Near the end of 2019, London & Capital lost its founder and managing director, Daniel Freedman. As the driving force behind the company and a large personality in the industry, Daniel leaves behind a considerable legacy and his absence will be felt by us and our clients for years to come.
For Daniel, succession planning was not only an important aspect of the advice he gave to his clients, but was central to how he managed London & Capital. His succession planning began in earnest about five years ago with the recruitment of a chief operating officer to allow him to begin to step back from the day-to-day management of the business and focus on his clients. In early 2019, Daniel and the other managing partners outlined a detailed succession plan as part of a wider strategy to grow the business. This plan fits into a broader initiative to ensure compliance with the Financial Conduct Authority's Senior Managers and Certification Regime.
Transition to a new leadership team
Daniel's death was sudden and unexpected, but the plan he helped to put in place means that the disruption to the day-to-day running of the business has been kept to a minimum over recent months. Although implemented sooner than anyone intended, the arrangement has meant that our leadership transferred smoothly to a team of three senior partners.
This plan saw Guy McGlashan become chief executive officer in December 2019 (subject to FCA approval) and assume Daniel's responsibilities in partnership with Iain Tait, head of London & Capital's Private Investment Office, and Pau Morilla-Giner, chief investment officer – both of whom have expanded their roles and responsibilities.