Who's Moving Where In Wealth Management? - Eaton Vance, Mayfair Capital, Other
Editorial Staff, 5 February 2020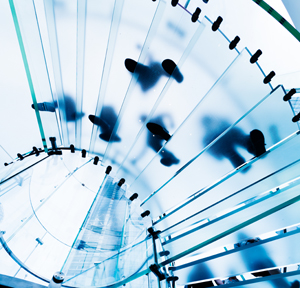 The latest industry moves from across Europe and the Middle East.
Eaton Vance Management
Fresh from opening a Dublin office Eaton Vance Management, a subsidiary of Eaton Vance Corp, has appointed Henrik Hoffmann-Fischer as business development director in charge of expanding busines in the Nordics.

Hoffmann-Fischer will manage the full Eaton Vance service offering, with a focus on credit, emerging market debt and responsibly managed strategies. He will work with the firm's investment teams in London and Boston, and with business development director Sebastian Vargas as he transitions to a new role covering the Netherlands and Southern Europe.
Hoffmann-Fischer joins EVMI from Union Bancaire Privée (UBP) in London, where he was most recently head of sales, Nordics. Prior to UBP, he was associated with Kirstein A/S, most recently as co-head of intelligence. He reports to managing director for EVMI, TJ Halbertsma.
Mayfair Capital
Real estate investment firm Mayfair Capital has named James Lass as head of special transactions to focus on central London and as fund manager of its UK Thematic Growth Fund.
Lass joins from Trilogy and was previously at Schroders for 12 years, where he managed the Schroder UK Real Estate Fund. At Mayfair he is expected to focus on joint ventures and other special opportunity transactions utilising capital from the parent company Swiss Life Asset Management and third-party investors. Lass adds to recent hiring momentum at Mayfair as Tim Munn starts next month as CIO. Brexit has unlocked the inertia that London property has faced in recent times, with indications of activity starting to pick up.
James Thornton, chief executive of Mayfair Capital, said that Swiss Life ownership has been "transformational" with the asset manager's "deep appetite" for investing in real estate. Lass characterised Mayfair as being well placed to capitalise on structural changes in the sector driven by demographic shifts and technological advances.
Harbottle & Lewis
Harbottle & Lewis has added to its private capital practice by naming Sofie Hoffman as a partner. Hoffman has previously acted on a number of international contentious trust and probate matters, frequently involving allegations of dishonesty; and represented victims of fraud, both companies and individuals, the firm said. She gained experience in tracing fraud and freezing assets at Allen & Overy, and also spent time on the litigation team at Lloyds of London.

Credit Suisse
Credit Suisse's board of director has proposed UK bank TSB's chairman Richard Meddings to be elected as a new non-executive member. The vote is slated for the 30 April annual meeting by the Swiss bank.

Meddings has worked in financial services for more than three decades. He qualified as a chartered accountant with Price Waterhouse and then started his banking career at Hill Samuel Bank in corporate finance in 1984. In the subsequent years he held senior finance posts at Credit Suisse First Boston (former BZW) and Woolwich, before joining Barclays in 2000 as group financial controller and COO of the Wealth Management Division. Following that, he was a member of the main board of Standard Chartered from 2002 to 2014 and held the position of group finance director during the period from 2006 to 2014, Credit Suisse said in a statement.

In addition to his TSB role, Meddings serves as a non-executive director and chair of the audit committee of HM Treasury in the UK. Former non-executive roles include supervisory board member and chair of the Audit Committee at Deutsche Bank, non-executive director and chair of the Risk Committee at Legal and General Group, non-executive director, chair of the Remuneration Committee and member of the Audit and Risk Committees at Jardine Lloyd Thompson Group, and non-executive director and lead independent director at 3i Group.
Profile Software
Profile Software, a financial solutions provider, has hired Akash Anand as as chief business officer to boost its international operations.

Primary areas of responsibility will be the Middle Eastern, Asian and African markets as well as the UK, Ireland and Americas, the firm said in a statement.

The assignment aims at improving the existing momentum the company has with the implementation of its platforms in selective financial organisations in the above-mentioned regions.

Anand began his career in 1996 and is recognised as a business, marketing and sales leader in the financial services and technology sphere of the BFSI arena. Anand held leading positions for global operations in Credence Analytics and Ebix Cash (erstwhile Miles Software) as well as in New York Life, Tata Asset Management, Sun Life Financials & HSBC.

Profile Software was founded in 1990 and present in 40 countries.
Robeco
Robeco, the Netherlands-based financial group, has appointed new members to join its trends and thematic investment team.

Michiel van Voorst and Koos Burema will join the team on 1 March; other joiners include analyst, Sam Brasser, starting in May. Robeco is also in the process of expanding its research resources in the team, it said in a statement yesterday.

Van Voorst and Burema will be responsible for Robeco Global FinTech Equities and Robeco New World Financial Equities as co-portfolio managers, together with Patrick Lemmens who will remain lead portfolio manager.

Van Voorst has 20 years of investment experience, and re-joins Robeco from Union Bancaire Privée in Hong Kong where he was chief investment officer for Asian equities. Prior to UBP, van Voorst spent 12 years at Robeco in several investment positions.

Burema has 12 years of investment experience and is transferring from Robeco's global emerging markets team, where he was an analyst covering South Korea as well as technology in Taiwan and Mainland China, with a strong focus on sustainable investing.

As at 30 September 2019, Robeco had €199 billion ($219.8 billion) in assets under management. Robeco is a subsidiary of ORIX Corporation Europe.