UK Chancellor's Shock Resignation: Wealth Managers' Reactions
Tom Burroughes, Group Editor , London, 14 February 2020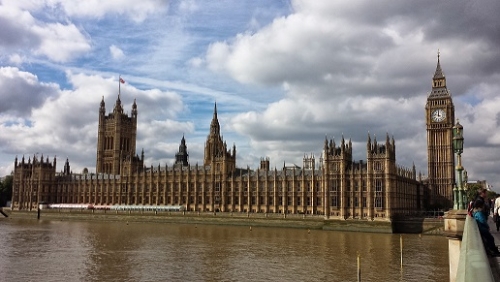 The relative quiet in the UK government since the start of this year well and truly changed when a cabinet reshuffle was upended by the resignation of finance minister Sajid Javid. Wealth managers try to figure out the implications.
Rachael Griffin, tax and financial planning expert at Quilter
One of the key pillars of The Conservative's election success was the perception that they could be trusted with the economy, and the country was hoping for a period of stability within Westminster. This was supposed to be a low-key reshuffle but instead we have yet another key ministerial change. It is really not a good look for the Chancellor to quit less than a month before their first Budget, and it leaves a host of issues hanging in the balance.

Rishi Sunak in his new role will need to work extraordinarily quickly to get a grip on the upcoming Budget and present it to Parliament next month. It is yet to be seen whether Sunak will serve as Number 10's puppet, given the speculation that the Prime Minister's office is seeking to take closer control of the Treasury.

He will inherit several political hot potatoes. For instance, the government has already promised to fix its disastrous pension annual allowance taper, which has led to staffing shortages in key public services, including the NHS. The government is also under pressure to address the issue of social care funding which has been kicked down the road multiple times and was a major Tory manifesto pledge.

Tim Holmes, managing director at Willis Owen, an investment platform in the UK
The resignation of Sajid Javid today has sent shock waves throughout the financial services industry. He is the first Chancellor in modern history to not deliver a Budget. With only 27 days to go now until the Budget, it is unclear whether it will even go ahead with so little time for Javid's replacement, Rishi Sunak, to prepare.

Sajid Javid had alluded to reforms to pension tax relief, the pension's dashboard, entrepreneurs' relief, RPI and other policy changes. These are all now in doubt adding more uncertainty for savers and investors. The move appears to be a power play to centralise authority in 10 Downing Street and curtail the famously sharp-elbowed Treasury. Javid was ordered to fire his special advisors, but declined.