How Technology Is, And Isn't, Changing Europe's Wealth Sector
Tom Burroughes, Group Editor , 20 February 2020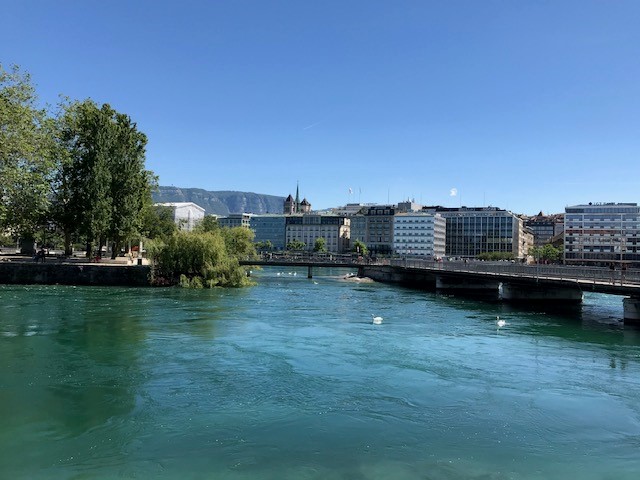 A panel of industry figures within the European wealth management and technology sector discussed industry trends, and speculated on what is yet to come. They spoke in Geneva at a gathering organised by this publication.
Digital technology is transforming the way in which wealth managers serve clients and run their businesses, and at some point will be so embedded that it is taken for granted as much as an office desk, phones or other day-to-day business tools, a recent panel discussion heard.

The ways that technology is changing the industry was explored in Geneva recently by panellists brought together by this publication and EPAM, the international technology and consultancy firm.

"The transformation of this business is happening before our eyes," Balazs Fejes, executive vice president, co-head of global business, EPAM, said at the event, held at the Fairmont Hotel. He cautioned, however, that some once-hyped areas such as "robo-advisory" had not achieved the kind of big adjustments that some had talked about. Even so, such technologies are changing the role of advisors and how they go about their work, he continued.

Speakers on the panel were Panos Archondakis, senior director for banking and wealth management, EPAM; Niels Bom-Olesen, chief executive, Hyposwiss Banque Privee; Balazs Fejes co-head of global business at EPAM; Laurence Mandrile Aguirre, managing director, Citi Private Bank, and Mathieu Saint-Cyr, MD, Geneva Management Group.

One question posed by panel moderator Stephen Harris, WealthBriefing's publisher, was whether wealth management technology as it currently operates is a "broken" model. Citi's Aguirre demurred from that suggestion. In today's world, she said, there are three broad drivers of technology in the private banking sector: the "digital banking" model; heightened client expectations about the amount of services they can access digitally, and competition for Asian clients who regard digital tech as a must-have quality.

Bom-Nielsen said the industry must evolve. It was worth noting, he said, that for as long as he has worked in the industry (since 1983), he has been told that industry margins are under pressure and that something had to be done about it. In fact, he said, if businesses can show they add value then people will pay for it. With technology, it is not just about delivering mobile banking but about how to individualise services for the client, he said.

Panos Archondakis said that some types of wealth management client "will always need someone to talk to", when considering the potential reach of technology. An area where technology can help – when managed intelligently – is social networks for forging and assisting certain types of connections.

Saint-Cyr referred to the burgeoning world of crypto-currencies and blockchain [distributed ledger technologies] as examples of technologies affecting areas such as real estate investing within a wealth management context. For example, clients are using blockchain for property transactions and contracts; this form of tech speeds up client onboarding, can be regulated and is easy to use, he said.

Bom-Olesen spoke about how technology could and should be used so that when clients enter details with a bank or wealth manager, they only need to do this once, rather than be repeatedly asked for information at different stages of the client journey. Technology, when intelligently used, should reduce such efficiencies.

Archondakis, when asked about technology's role in helping firms to comply with ever-rising regulatory requirements, reminded the audience that being compliant is non-negotiable: firms that aren't compliant cannot stay in business. "It is changing regulation that is driving continued investment in compliance," he said.

Asked if some technology is "self-serving", Archondakis disagreed, noting that the wealth management sector is still full of firms using legacy systems that are decades old.

And when the question was put as to what qualities ensured success in today's wealth management sector, Bom-Olesen said that "integrity, trust, excellence in execution and transparency" remain the vital ingredients.

"We are in this business to be profitable and no-one does this out of charity," he said, replying to a question about whether there's a tension between firms acting for the interests of their clients and their owners.