Executives In Crisis: Managing And Rebuilding Reputations
Merrill April, Gus Sellitto and David Jones, 25 February 2020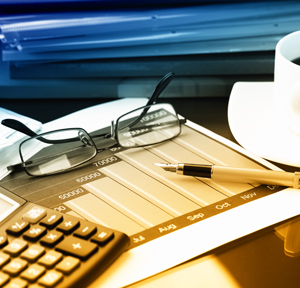 Allegations of wrongdoing can cause serious reputational harm to a senior executive, even before any legal or regulatory findings have been made against them. This legal summary lays out what they should (and shouldn't) do to minimise risk.
Notwithstanding the strides that have been made in calling out abhorrent behaviour and holding those in power to account, we are in an era where, meritted or not, reputations can be destroyed overnight. This guest piece from CM Murray, a specialist in employment and partnership law, takes a forensic look at what a senior executive can do to manage the situation once allegations break, and how to repair the damage. Authors of the piece are Merrill April, partner at CM Murray, Gus Sellitto, managing director at Byfield Consultancy and David Jones, trainee at CM Murray. It is part of our "protecting the client" series; more features can be found here, here and here. We hope the articles prompt readers to suggest other areas they would like us to focus on. Email tom.burroughes@wealthbreifing.com and jackie.bennion@clearviewpublishing.com
Today, senior executives operate in a highly regulated global business environment. Legislators are tightening their regulatory belts across financial impropriety, corporate governance, mis-selling, bribery and corruption and unfair competition. Moreover, the activities of large organisations and their leaders continue to come under the increasing glare of a global media spotlight powered by instant news and social media. Cultural shifts such as the #MeToo Movement have also prompted companies to look carefully at how historic organisational behaviours might conflict with their desired brand positioning and values.
These challenges apply in many sectors but the lens has focussed especially in recent times on senior executives working in the professional services sector, where the Financial Conduct Authority (regulating financial services) and the Solicitors Regulation Authority (regulating the legal profession) have focussed on conduct issues which have a moral and ethical dimension as well as the traditional areas of focus. Some of these concepts are reflected in the complex sector of specific regulatory requirements such as the UK's Senior Managers & Certification Regime (SMCR).
In any event, allegations of wrongdoing can cause serious reputational harm to a senior executive, even before any legal or regulatory findings have been made against them.
A joint legal and PR response
When considering their legal and PR position, a senior executive facing public allegations of wrongdoing will need to look carefully at their employment contract, the nature of any internal or external investigation they might face, possible confidentiality issues related to that investigation, and how they manage any media attention.
Often the company will have its own set of legal and PR representatives and it is essential that the senior executive appoint legal and PR advisors of their own at the earliest opportunity to guide them through the process ahead and minimise their risk. Where privacy issues are involved, there can be a need for very urgent action, including obtaining immediate advice on whether to apply for an injunction if the press is about to publish sensitive information.
When a complaint against a senior executive is made, legal and PR advisors will need to work closely together. For example, communications materials, including media statements, need to be prepared in consultation with both sets of advisors and ready for distribution at the appropriate time.
Navigating the legal issues
From the moment allegations are made against a senior executive, legal advisors will be able to help them to consider any potential legal claims or regulatory findings against them, as well as any legal claims they may have themselves, and to understand their potential negotiating position with the firm if the process reaches that point.
It is key, not least of all with a view to rebuilding their reputation, that the senior executive puts forward their best defence from an employment, regulatory, and criminal point of view from the outset. While the senior executive's legal advisors will be central to achieving this, for example by undertaking a forensic analysis of the allegations, the senior executive must for their part take great care at all times not to say anything that may catch them out later on, and must always speak truthfully.
The senior executive must never seek to hunt down a whistleblower, retaliate against a complainant, or interfere with any investigation into the allegations against them. Doing so would likely add to the senior executive's legal and regulatory issues (or create issues where none existed before), harm any defence that they wish to make, and worsen the reputational impact of the allegations against them. Retaliation or interference can take many forms, and the senior executive should take detailed legal advice on how to conduct themselves internally following allegations of wrongdoing.
Negotiations with the firm
Once allegations have been investigated, even where they are found to have little merit, it can often be difficult for the senior executive to return and stay in the organisation. A negotiated exit is a common outcome, and this presents a key opportunity for a senior executive to manage and rebuild their reputation.
Apart from a favourable financial settlement, a good negotiated exit may include a non-derogatory comments clause restricting what the parties are allowed to say about each other, confidentiality provisions, agreed internal and external announcements and/or an agreed reference for the senior executive. It is important to note, however, that there are limitations on what can be agreed. A negotiated exit must include carve outs to enable the whistle to be blown in the future if necessary.
The Media
The media plays a crucial role in exposing corporate wrongdoing and in holding senior executives to account. In the financial services sector, specific regulatory and reporting obligations may also make it more challenging to contain allegations and the fallout from them within the firm. However, even here, it is essential to obtain legal and PR advice, as if the objectives of a departing senior executive or founder are still aligned because of mutual commercial interests (such as ongoing equity interest or IP rights), a joint approach to the press may be a possible outcome to be negotiated.
However, trial by media is a dangerous thing, particularly when it leads to false accusations being made on social media. One-dimensional media coverage that leads to witch hunts can prejudice an investigation and can have a devastating impact on the protagonists involved. This is where media lawyers often work closely with PRs in managing the media's duty of fair and accurate reporting, advising on pre-publication reputation management strategies and potential legal remedies in the event of inaccurate reporting.
The future for the senior executive
If a senior executive is found to have engaged in serious misconduct, breached regulatory obligations, or even to have been guilty of a criminal offence, then it might be impossible for them to work in the same field again. They may also face an uphill battle in the court of public opinion. However, there is space within this situation for the senior executive to tell their side of the story, and the senior executive's legal and PR advisors will be crucial in ensuring that this is done truthfully and effectively from the outset.
What lessons can senior executives who have faced career crises learn from their mistakes? The crisis management PR textbooks and case studies, as well as our own experience, point to companies and individuals who recover their reputations by saying sorry and meaning it and becoming more responsible companies and individuals as a result. In this sense, crises can be a pivotal turning point in the rehabilitation of companies and the senior executives who lead them.