People Moves
Who's Moving Where In Wealth Management? - Amati Global Investors, Fidante, Other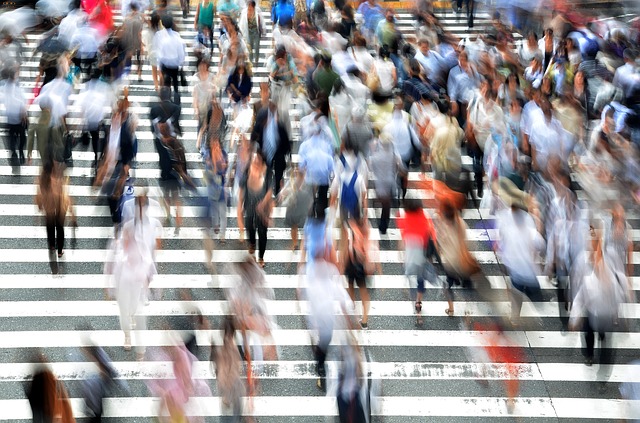 The latest moves in wealth management executive and other senior roles in Europe, the Middle East and Africa.
Amati Global Investors
Specialist asset management boutique, Amati Global Investors has appointed Colin Thomson to join its sales team. Thomson, who was with SVM Asset Management for more than 16 years – latterly as head of wholesale distribution, with overall responsibility for business development – will be based at Amati's Edinburgh head office.
Thomson is responsible primarily for the Midlands and North of England regions.
Established in 2010, Edinburgh-based Amati is an independent specialist asset management boutique with a focus on UK small and mid-cap companies with circa £540 million under management (as of 2 March, 2020). It was founded following the management buyout of Noble Fund Managers from the Noble Group.
Founder Dr Paul Jourdan was a professional violinist before embarking on a career in fund management. He named the business after the great violin maker Nicolo Amati, reputed to have been the teacher of Antonio Stradivari. Some 51 per cent is owned by Amati Global Investors and 49 per cent by Mattioli Woods (one of the UK's leading and fastest growing providers of specialist pension, wealth management and employee benefit services), the firm is headed by CEO Dr Paul Jourdan and employs some 15 people.
Fidante
Fidante Partners, the Australia-listed asset manager, has appointed David Cubbin as head of distribution, based in its London office.
Cubbin joins from Fidante's Australian head office, where he spent four and a half years leading the institutional distribution efforts for three of its boutiques, including the fixed income manager, Ardea Investment Management. As part of his role, Cubbin also took investment managers, WaveStone Capital and Lennox Capital Partners, to full investment capacity.
Prior to Fidante, Cubbin lived in South Sudan for three years where he established several businesses, including an internet service provider, which he grew to be the second largest in bandwidth in the country. Prior to that, he was business development manager at Private Capital Management, having initially started his career as a business analyst at Macquarie Capital in London, working in mergers and acquisitions in the technology, media and telecoms team.
Cubbin will report to Sydney-based head of global distribution, and former head of Australian institutional business, Michael Clarke.
Fidante has offices in Sydney, London and Stockholm, and is fully owned by Challenger Limited, an ASX-listed investment management firm and regulated life insurer with A$86 billion in assets under management.
Rathbone Brothers
Rathbone Brothers, the UK-listed wealth and investment management firm, has appointed Niraj Shah to join its research team. He will cover open-ended funds and research trusts across global, UK large-cap and healthcare specialist equity strategies.
Shah will report to Alex Moore, head of collectives' research, Rathbones said in a statement this week.
Shah is a CFA charter holder with more than three decades' experience of analysing and investing in global markets, across various asset and risk classes, and investment strategies. In his new role, he will carry out quantitative and qualitative analyses to help select funds for potential use within portfolios and strategies managed at Rathbones. Prior to this, he worked at a private investment office. Career stints include working at Nikko Asset Management, NEST and UBS. Shah is also a trustee of the Stroke Association and chairs the charity's investment committee.
JHC
Fintech provider for wealth managers JHC Systems has named Alan Cole as head of cloud and operations to deliver its software-as-a-service (SaaS) offering. Cole has had similar roles at Finastra and Temenos and has worked globally across banking, and wealth and investment management.
The firm said that its SaaS offering, which provides the continuous delivery and integration of wealth management solutions via cloud-based services, should lower costs as clients no longer have to upgrade software manually or pay onsite fees to implement. "It's all about putting our wealth management solutions at our clients' fingertips,'' Cole said, adding that the industry is "waking up" to the potential of cloud services. "Ultimately, our SaaS offering allows wealth managers to focus on growing their business without having to worry about flexibility or scalability," he said.