Real Estate
Allianz Blends PIMCO, Real Estate Arms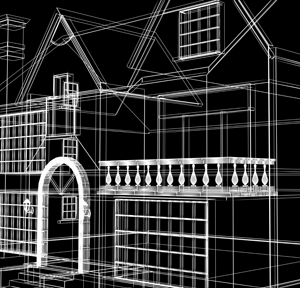 The real estate capabilities of PIMCO and another business group are being combined to create an alternatives asset class powerhouse, with more than €100 billion in property across Europe, Asia and the US.
Allianz, the Germany-based financial service conglomerate, is putting its real estate business and the property capabilities of its PIMCO debt investment firm under a single roof.
`.
The firm said that it intends to combine the strengths of PIMCO and Allianz Real Estate, the captive real estate specialist with more than €70 billion of assets under management.
"This is an excellent growth opportunity," Jackie Hunt, member of the board of management of Allianz, said. "Bringing two high-performing, complementary specialist parts of the business together puts us in a position to provide customers a more comprehensive solution in real estate capabilities and strengthens our position in alternatives, where we are already among the top 10 global players."
The new alternative asset class capability will oversee more than €100 billion in real estate across Europe, the US and Asia-Pacific.
PIMCO already has a real estate investment business. The firm's macro-economic and analytical framework will sit alongside the global footprint of Allianz Real Estate, Allianz said in a statement.
"The respective organisations are complementary in terms of geography, products, investor coverage, people and expertise. PIMCO's real estate platform focuses on opportunistic investments and credit in the US and Europe. Allianz Real Estate brings its highly regarded global expertise in acquiring and managing direct core/manage-to-core real estate investments and indirect core and value-add investments in Europe, Asia and the US, as well as its European and US core and enhanced lending activity," Allianz said.
Allianz Real Estate is wholly owned by Allianz and part of its investment division. As a result of the transaction, this unit will be shifted to PIMCO and become a part of the asset management division of Allianz SE. The proposal is still subject to legally binding agreements being finalised, as well as standard regulatory approvals and involvement of employee representatives in Continental Europe.
"Real estate has been, and will continue to be, central to the development of our private strategies platform, which we consider essential to providing our clients with alternative approaches to achieving their long-term investment objectives," Emmanuel Roman, PIMCO's chief executive, said.
Allianz oversees in total around €754 billion for its insurance customers. PIMCO and Allianz Global Investors manage more than €1.7 trillion of third-party assets.