UK Government's, BoE's Fiscal, Monetary Boosters: Wealth Managers React
Tom Burroughes, Group Editor , London, 12 March 2020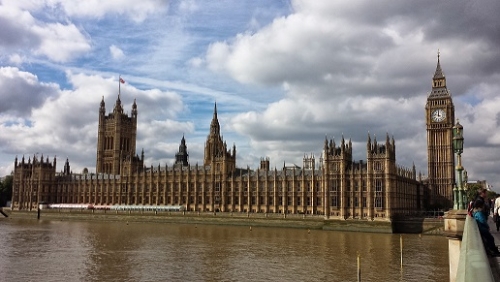 The Treasury and Bank of England gave a double-barrelled boost to the UK economy - or so they hoped - yesterday. Within specific measures, the new UK Chancellor hit non-resident buyers of UK residential housing with a new levy and like his predecessors, tightened the screws on certain reliefs. Inheritance tax wasn't affected.
The new UK government enacted a number of measures affecting wealth managers' clients yesterday, while also unveiling a £30 billion ($38.7 billion) package to support the economy and health services amidst current disruption. The budget coincided with the Bank of England's emergency 50 basis-point interest rate cut and credit-easing moves.

Rishi Sunak, who has been preparing for less than a month for this budget, had the daunting task of reassuring voters in the current fraught environment. Sunak replaced Sajid Javid a month ago after Javid resigned, complaining that 10 Downing Street was trying to dominate Treasury policy and its advisors.

The new finance minister is seen as a willing "chief financial officer" to Prime Minister Boris Johnson's CEO. As such, he is perceived as being willing to work with a more expansive fiscal policy of the kind Johnson wants to protect and expand the Conservatives' new-found electoral gains in the Midlands and North. At the same time, Sunak needs to reassure more traditional Conservative voters about keeping tax and spending under control.

The measures have been prompted by worries that the COVID-19 outbreak and its associated disruption to business, transport and other activities could cause a recession. The Bank of England, meanwhile, yesterday made an emergency 0.5 per cent interest rate cut to 0.25 per cent, and also announced a £100 billion programme for households and businesses - particularly small and medium-sized firms – so that they can benefit from cheaper borrowing. The UK's central bank said that other changes would free up an additional £190 billion for banks to lend.

Analysts welcomed some of the measures, although they said interest rates are already so low now that monetary policy has limited room to work.

"In one of his final acts as Governor, Mark Carney has bowed to the pressure in an effort to prop up the economy and ward off recession. One might question how effective a rate cut is in the short-term, the other measures around lending to SMEs are arguably more important at this point. We await this afternoon's budget to see if there are further measures to help households and businesses cope with the economic shock," Dean Turner, economist, UBS Global Wealth Management, said.

"In our view, a recession remains unlikely. In the long term, it could well add to the rapid bounce-back we expect after peak fear about the virus is reached. The greater the policy response, the stronger the bounce back is likely to be," Turner added.
Within the £30 billion in extra spending Sunak announced yesterday, £12 billion will be targeted at coronavirus measures, including £5 billion for the NHS and £7 billion for business and staff. This adds to other spending pledges.
Political shifts
In the background is a political "narrative" of politics in the UK - and in certain other major industrialised nations - appearing to move towards Big Government, higher taxes on "the rich", and more regulation of commerce. Data issued late last year showed that the UK's total tax burden is at the highest level since the late 1960s.

There had been suggestions in the past month that the government might even consider a so-called "mansion tax" on high-value properties, a sort of wealth tax. That idea – even if it was ever seriously entertained – wasn't turned into a policy. There were also no changes to inheritance tax of any significance. IHT is a regular cause for complaint among mass-affluent as well as HNW households, because rising property prices have dragged people into the tax net. Nor was there a change to the UK's remittance basis of tax as it applies to the status of non-domiciled persons, for example. One commentator said that the budget was as notable for what it did not contain as for what it did contain.

The Institute of Economic Affairs, the UK pro-market think tank, is not happy about the shift to higher state spending. "Successive governments have lacked real fiscal discipline and failed to eliminate persistent deficits, leaving the current Chancellor with less room for manoeuvre," Mark Littlewood, IEA director general, said.

Budget measures
Entrepreneurs relief is curtailed
The Chancellor cut the lifetime allowance on entrepreneurs' relief to £1.0 million from £10 million rather than, as some had feared, scrapping it entirely.

"Many will be relieved that entrepreneurs' relief was not completely scrapped in this Budget, but the reduction of the lifetime allowance from £10m to £1m will be a disappointment for some who have put their capital and energies into developing a business in the expectation that they would be able to sell with the benefit of the relief," Elizabeth Bradley, partner and leader, tax advice and controversy, at global law firm Bryan Cave Leighton Paisner, said.

Rachael Griffin, tax and financial planning expert at Quilter, had this to say of the move: Rumours swirled for months prior to the Budget that entrepreneurs' relief was in line for significant reform or even abolition and they proved to be correct. While the relief has not been scrapped altogether, it has been significantly cut. The rules allow business owners of two years or over to pay less capital gains tax when they sell (10 per cent rather than 20 per cent), but this relief will now be capped at £1 million for any one person in contrast to the previous £10 million cap.

"By the government's own admission, it has chosen to reform this relief following evidence that the rule has done little to incentivise entrepreneurial activity and has, in fact, mainly benefitted a small number of very affluent taxpayers. However, Sunak chose not to go the whole hog and scrap the relief completely in a bid to continue to encourage genuine entrepreneurs who do rely on it. It is improbable that these changes are going to have any material impact on entrepreneurialism in the UK and may give the Treasury more money to play with going forward."