Client Affairs
UK's "Golden Visas" - Reflections On Tribunal Ruling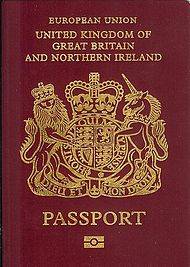 "[…] something less than complete and unfettered control is required. In any commercial situation, some degree of control has to be relinquished by an investor…and that control cannot possibly rationally be interpreted as meaning entirely unrestricted access to and use of the money or investments in question."
The applicants had taken investment advice so that they could secure a visa. Given the reasons behind the investment, and the fact that neither women had any financial or personal links to the directors of the company, it is peculiar that the Home Office sought to frustrate what seemed like legitimate applications. Moreover, it is evident that the money was under their control, so the fact that the UT agreed with the Home Office that this was not the case is unusual. The decisions made by the applicants to invest their money made complete sense from a commercial standpoint.
However, the UT's interpretation of "control of the funds" was very limited and deduced that they in fact didn't have control over the funds because they chose to go with Maxwell's investment recommendation. This decision can present real issues going forward by discouraging investment in the UK because delegating functions to investment advisers is far from uncommon.
Of more concern is the decision by the Home Office and UT to extend the use of the "ordinary meaning" of terms form the case of Mahad v Entry Clearance Officer [2009] UKSC 16 rather than look at the myriad of available material on commercial investments. As a result, the conclusion was that the investment scheme was a type of "pooled investment" which are prohibited by the rules.
However, the analysis is faulty in this respect; there is a specific regulatory definition of "pooled investment" that are regulated by the Financial Conduct Authority and none of the regulated schemes covered the investments in this case (which would have made them prohibited by the immigration rules). However, the UT found that there were "common features" that made the Eclectic scheme non-compliant with the rules, even though the scheme was legitimate and did not require regulation. If the Home Office had examined more carefully the regulatory framework around the investments it would have been forced to conclude that the scheme was within the rules and a legitimate investment vehicle.
By interpreting such investments without reference to the regulatory context, the UK does not look open for business. This case highlights a concerning lack of willingness by the UK Government to support Tier 1 visas, which could be very detrimental to attracting high net worth individuals and foreign investment to the UK when it is needed the most, i.e. post-Brexit.