Client Affairs
Insurance Group Warns Of Coronavirus Ricochet Effect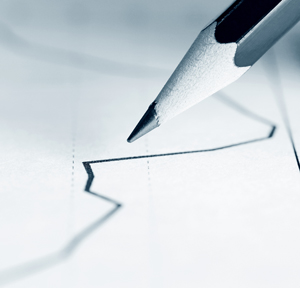 An advisor to the insurance sector has warned that the hit to insurers from COVID-19 disruption will not be from claims but in how they are underwriting their businesses. In the longer term, the market repercussions of the outbreak could shift risk "seismically" back to companies.
Mactavish, the independent advisor on commercial insurance and dispute resolution, drew attention this week to the effects of the coronavirus on business insurance, but not for the obvious reasons. It warned that the current situation could have significant impact on insurers mid-to-long-term not because of claims linked to the virus, but due to losses they have incurred on their investment businesses that could fundamentally change the business model.
Tackling the virus is already throwing up a raft of unintended consequences as governments and health experts try to find the right balance of actions between protecting businesses and individuals. Mactavish suggested that the government, insurers, brokers, and the like, convene on preemptive measures for the sector, including temporarily suspending the insurance premium tax, currently at 12 per cent, and offering cheap loans to insurers to help support cash flow. Mactavish advised insurers to put a temporary cap on any rates increases and make renewals automatic.
The Chancery Lane group that advises the insurance sector reckons that claims paid out as result of the coronavirus will be much smaller than many predict largely because they fall outside traditional "business interruption" insurance.
As is often the case with insurance protection, the devil is in the details. To be covered against the virus, organisations would need to have ticked the 'contagious disease' extension on their policies, which very few do. Even if they did, "almost all such extensions are limited in both the range of diseases covered and the financial limit of cover as well as being subject to a wide range of conditions," the risk analyst said. This means that very few offer any real protection in a situation such as this.
A far bigger concern is the losses that insurers are continuing to rack up as a result of ongoing capital market falls and interest rate cuts.
"In recent years, insurers have increased their riskier asset classes, in addition to their traditional investments in low risk corporate and sovereign bonds, many of which are increasingly returning low yields," Mactavish CEO Bruce Hepburn, said.
As a consequence, insurers have been moving away from long-term debt towards short-term gilts, which must be rolled over more frequently. They have also increased their exposure to illiquid assets such as private equity and infrastructure, making it more difficult to manage cash and reserves.
"For insurers, the impact on the investment landscape will be more pronounced than coronavirus itself," Hepburn argued. "It could see insurers increase their premiums to recoup poor returns and improve their cash reserves, reject more claims, slow down the process of settlements, and stop providing cover in certain markets. They may also include more restrictions on the policies they do underwrite." He suggested the overall impact of the virus on the sector could be "more devastating than 9/11."
The firm predicts that the wider repercussions of the health crisis will push insurers to a model in which their businesses are primarily sustained by underwriting profits, rather than the traditional combination of underwriting and investments.
"Prior to the emergence of coronavirus, insurers were already coming under considerable pressure and we were already seeing the classic symptoms of a hard market," Hepburn said, which the pandemic has only made worse.
"In the long run, this could herald a seismic transfer of risk back onto companies who will in turn be forced to allocate more of their own capital to protecting themselves against high-severity losses, limiting their activity and ability to create returns for shareholders.
"Given all of this, we are calling on the government to find ways to provide financial support for insurers and help alleviate any increase in premiums at a time when businesses are increasingly struggling to survive. On a short-term basis, with the right support from the government, insurers could also offer to freeze premium increases for the short-term."