How COVID-19 Affects Single Family Offices 
Alastair Graham, Highworth , 19 March 2020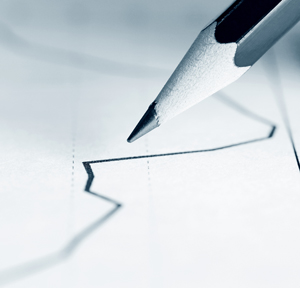 This article examines how the virus has affected the principal, or "cornerstone", assets of prominent European families, and considers what happens next. This is part of our series examining family office issues.
As part of our series on family offices, we look at what are called "cornerstone" assets, the company that gave rise to the wealth behind a family. Here we present data thanks to the analytics and research firm Highworth, this news service's exclusive media partner. (Click on this link to register for the Highworth database.)

Inevitably, the crisis caused by COVID-19 must be considered and here, Highworth's founder and managing director Alastair Graham, considers how this virus has hit "cornerstone" assets for single family offices.
Many single family offices hold a cornerstone asset which is often a majority-owned or a significant minority-owned company from which the family originally gained its wealth. With most of the largest family offices, the cornerstone asset is usually a listed company. A comparison of the value of the cornerstone asset of 10 single family offices with assets under management greater than €1 billion ($1.1 billion) using data from the Single Family Offices Database from Highworth Research and WealthBriefing, reveals the extent to which COVID-19 has hit some of the largest private capital owners in Europe.

The table below shows the following:

- The families behind 10 of the largest single family offices in Europe;

- The value of their stake in a listed company, being their cornerstone asset in their portfolio, at a variety of dates in the past 12 months, where the specific dates are not important but the material point is that the values were taken pre-COVID-19;

- The value of the cornerstone asset on 13 March 2020, following the initial effect on stock-markets of COVID-19; and

- The drop in value of the cornerstone asset both in euros and percentage terms.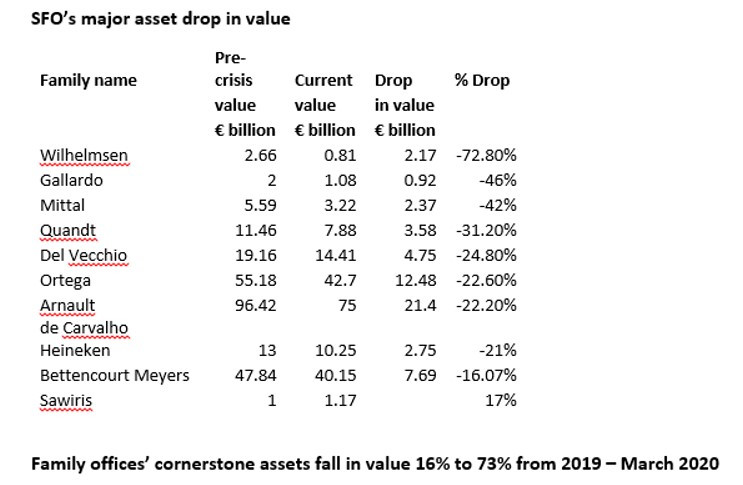 The worst hit, with a fall in value of 72.8 per cent, is the Wilhelmsen family of Norway whose family office, Aweco Invest, includes an asset whose growth has dramatically gone into reverse:

Royal Caribbean Cruise Lines. The family holds 12 per cent of RCL – but used to hold 20 per cent, a holding which only two years ago in March 2018 was valued at $3.67 billion. Fortunately, 8 per cent was divested pre-2020 when the stock price was strong.

The Gallardo family of Spain, majority owners of the country's largest pharmaceutical company Almiral, has suffered a 46 per cent fall in the value of their major asset, while the Mittal family of the UK, whose family office is LK Advisors, has seen a fall of 42 per cent.

Less badly hit is Stefan Quandt, whose family office, Aqton, holds 25.6 per cent of BMW, and Leonardo del Vecchio, whose family office Delfin, holds 32.7 per cent per cent of EssilorLuxottica.
Bernard Arnault's holding in LVMH through his family office Groupe Arnault, is down in value by €21.4 billion, with the China market for luxury goods badly hit. Amancio Ortega's family holds 64.34 per cent of Inditex, parent company of the Zara retail chain among others, the value of which has fallen by €12.48 billion. Last week Zara's parent Inditex announced that it was temporarily closing all its stores in Spain as part of the country's "social distancing" policy.

Least badly affected are families whose cornerstone assets relate to beer, and cosmetics. Charlene de Carvalho Heineken's family office, L'Arche Holding, has seen the value of its stake in Heineken NV fall by a less precipitous 21 per cent. The Bettencourt Meyers family, together with their family office Téthys, hold 33.3 per cent of l'Oréal, and have seen their cornerstone asset fall by 16 per cent.