How COVID-19 Affects Single Family Offices 
Alastair Graham, Highworth , 19 March 2020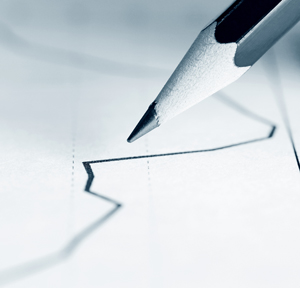 This article examines how the virus has affected the principal, or "cornerstone", assets of prominent European families, and considers what happens next. This is part of our series examining family office issues.
Where is the good news?
Amidst the gloom, there are five significant pieces of good news for European single family offices.

First, the nine billionaire families and their family offices mentioned above as high profile financial casualties of the onset of COVID-19, nonetheless, mostly hold within their family offices a diversified spread of assets and are not overly dependent on their cornerstone asset.

Second, the cornerstone asset is still worth multiple billions in 8 of the 9 cases mentioned.

Third, the chief investment officers at the nine family offices will be keen to diversify their spread of asset classes yet further when normal markets resume.

Fourth, the tenth family on the list above, that of Naguib Sawiris whose family office is Orascom TMT Investments in Luxembourg, beat the precipitous market downturn. He did this by gradually buying up gold mines starting in 2012, such that by 2019 the value of these assets had reached $1bn. From April 2019 to March 2020 the price of gold has climbed by 17 per cent.

In an interview he gave to CNBC in 2018, Sawiris said he regarded gold as an appropriate asset to hold "when there are crises around" or "for someone who wants to have a balanced portfolio."

Fifth, and everyone would hope, showing even more foresight than Naguib Sawiris, is the example of Dieter Hopp, a co-founder of SAP, the software multinational. Dieter Hopp still retains a 5.04 per cent stake in SAP, valued at €5.99 billion on 13 March 2020, and that is his major financial asset.

However, in 2010 his family investment company, dievini Hopp BioTech Holding, participated in a venture round to raise €27.6 million for a company called CureVac, based in Tübingen, Germany. In 2012 dievini Hopp further participated in a Series D round which raised €80m, and a Series F round in 2015 which raised €98.5 million for the biotech company. Dievini Hopp now owns 80 per cent of CureVac AG. The firm is believed not yet to be profit-making after 10 years. But like many single family office investors in VC, Dietmar Hopp believes in "patient capital".

CureVac may possibly be worth the wait. The firm is a clinical-stage biopharmaceutical company which develops mRNA-based drugs for vaccines, and is believed to be among the leading contenders to develop a vaccine for COVID-19.

Source for data in this article: Highworth-WealthBriefing Single Family Offices Database.