Offshore
The World's In Flux: So Let's Talk About Luxembourg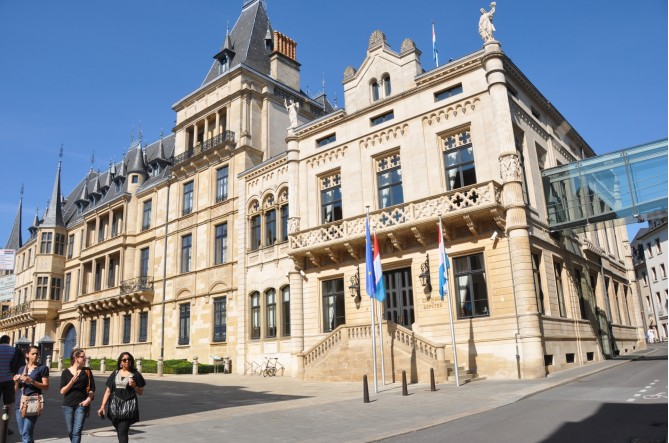 This publication regularly examines the moving parts of IFCs and how such jurisdictions are evolving. We talked to a business with a strong footing in Luxembourg. Brexit, global pressures on privacy and the need to defend legitimate privacy are on the agenda.
The world of international financial centres is in flux as these offshore centres compete to win inflows of business. Shifting geopolitics – and they will almost certainly be affected by the global pandemic – mean that stable places are at a premium.
Those thoughts came to mind when this publication recently interviewed Christian Bühlmann, chief executive of TrustConsult, a firm founded in 2002. It works with international wealthy individuals and mid-sized corporations. Its most important jurisdiction for business is Luxembourg, the small jurisdiction and EU member state that has for a while been known in the wealth sector as a registration hub for UCITS funds. The group has added to its presence in Geneva recently and in 2019 applied for a licence to become active in Monaco, a jurisdiction that appears to be flexing its muscles.
The firm recently appointed Patrice Sauro, as new group chief financial officer and operating officer. It also recruited Cecile Civiale-Vuillier, former branch president of STEP in Switzerland; she is head of private clients, based in Geneva.
What is important about Luxembourg?
"Luxembourg is important to us for many reasons. They range from the size of assets under fund administration – more than €4.5 trillion ($4.91 billion) - to location of choice for Chinese banks in Europe, and re-location of choice for Brexit financial professional refugees," Bühlmann said. "In our line of business, we are also noticing a lot of interest from foreign corporate service providers to enter the jurisdictions, if they are not present yet."
"What we also see in our daily practice is that some prominent international banks are using Luxembourg as a centre of excellence throughout their group when it comes to international wealth planning and (regulated) corporate or fund structuring. It is a hub with a very wide corporate and investment fund toolbox that has gained decades of advances towards many competing jurisdictions with a dual approach: pro-business on one hand but also very serious and credible regulation on the other hand," he said.
Bühlmann reckons that Luxembourg is getting more exposure at the front-end private banking and wealth advisory side.
"The local ecosystem has grown very much in the last decades around fund and corporate administration, while the latest FATCA, CRS, ATAD 1, 2, BEPS and DAC6 [regulations], are all part of a move that promotes substance and economic-related structuring. While there is still a very large chunk of companies that do not require such substance, as they are merely established for asset holding and asset protection purposes, a growing number of those do actually require the relevant substance," he said.
By "substance", Bühlmann refers to the economic (operational) reality of a corporate structure which has been put in place because of international tax optimisation reasons. It is no longer enough to set up an entity that is simply an empty shell without staff or actual business activity.
The substance issue, Bühlmann, said, has put Luxembourg on the map.
"This trend has brought more and more decision-makers to visit the country and sometimes also establish a personal or corporate presence that is benefiting the local industry," he said.