Fund Management
What's New In Investments, Funds? - Aberdeen Standard Investments, Leonteq, Others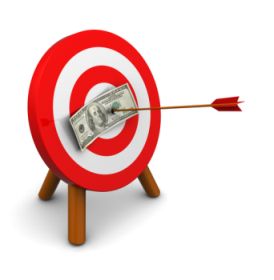 The latest news about investment products, funds and other services pitched at wealth management clients around the world.
Aberdeen Standard Investments
Aberdeen Standard Investments has launched a fund holding middle-capitalisation equities for US and UK firms, eyeing what it claims is the strong potential for this segment.
The offering is called the Aberdeen Standard SICAV I - Global Mid-Cap Equity Fund. It will be managed by Anjli Shah and Harry Nimmo from the firm's Smaller Companies equity team.
The firm argues that mid-caps, which account for 15 per cent of all listed companies in each country and at an Index level (source: MSCI World Index, as of 31 March this year), have "significantly outperformed large-cap peers over the long term".
"Mid-caps tend to be lower risk than small-caps, so may be attractive to investors who have concerns over small-cap risk and liquidity," Aberdeen Standard Investments said.
"Relative to large-caps, mid-caps are under researched, creating opportunities for active managers like ourselves. We believe this new fund is genuinely unique and offers something different for investors," Harry Nimmo, fund manager, said.
Leonteq, Rand Merchant Bank
Switzerland –based Leonteq and Rand Merchants Bank, a division of South Africa's FirstRand Bank Limited, are partnering to issue and distribute structured investment products.
Rand Merchant Bank will join Leonteq's technology platform for fully white-labelled issuers and use Leonteq's expertise to create and distribute structured products.
Both Leonteq and RMB (and other group affiliates) will distribute structured investment products to their respective clients, the first of which are expected to be issued at the end of 2020.
British Business Investments
British Business Investments, a commercial subsidiary of the UK state-owned British Business Bank, yesterday unveiled a new commitment under its £100 million ($123.6 million) Regional Angels Programme, committing £10 million to Startup Funding Club Limited (SFC).
The commitment will be run by SFC and invested alongside the SFC Seed Enterprise Investment Schemes and Enterprise Investment Scheme funds as well as the SFC Angel Network. Startup Funding Club intends to deploy the commitment in over 100 early-stage businesses across the UK to deliver almost £30 million of new funding for startup and scaleup businesses across all sectors.
Startup Funding Club was incorporated in 2012 by Stephen Page, a former software entrepreneur who founded and exited a number of companies, with a mission to help high-potential startups succeed and to make angel investing more accessible.
"In these uncertain times, supporting angel investors and early-stage funds is essential to preserve the UK's world-class entrepreneurial ecosystem and we thank BBI for their commitment," Joseph Zipfel, chief investment officer of SFC, said.