Private Schooling In Lockdown: Fees, Contracts And Managing Expectations
Petra Warrington & Stephen Morrall, 7 May 2020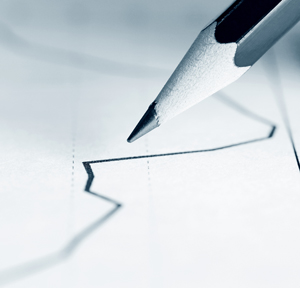 A law firm examines the new realities facing private schools as parents question hefty term fees, overseas students decamp, perhaps for good, and where remote learning can only fill so much of the gap.
After the Easter break, when many administrators were frantically retooling operations to accomodate remote learning and extra support for students, education has been anything but business as usual for children, parents and teachers at this time. Petra Warrington and Stephen Morrall from Hunters Law look at the terms and conditions that normally bind schools and parents to their obligations in private education, and advise on where compromises may be found. School fees are a huge outlay for families and justifying future term fees when learning provisions are so disrupted is one tension. Another is jeopardised income private schools rely on from overseas students if they don't or can't return. We welcome this guest contribution and invite readers to respond. Email tom.burroughes@wealthbriefing.com or jackie.bennion@clearviewpublishing.com
Private schooling during lockdown: fees, contracts and managing expectations
Following the start of summer term, the full impact of the coronavirus lockdown and closure of school doors is being felt by students, parents, school leaders, staff and the wider community. Students will have spent the last week adjusting to a return to school which is unlike any other. Parents will be struggling to impose routines on their children and supervising their online learning while, in many cases, working from home themselves. Teachers and administrators, many of whom will have spent the Easter break completely transforming their operations to embrace remote technology, will be facing the difficult task of implementing an online curriculum and educating, engaging and supporting students remotely.
While moving exclusively online until the lockdown is lifted will be a major challenge for all schools, private schools will be feeling the added pressure of justifying the fees they will continue to charge to parents in this uncertain time.
Fee-paying schools vary considerably in the approach they are taking to offering discounts on term fees or other concessions to parents, and how they are handling situations where parents, whose incomes have been affected by the coronavirus, are unable to continue paying full fees. Schools will be thinking about how to entice students back next term and discourage parents from withdrawing their children in spite of there being no guarantee of a return to normalcy by the autumn. Recruiting new students will be more difficult given that travel restrictions and social distancing and, for some schools, a sizeable income may be lost from overseas students who are unable to return due to lockdowns and health fears in different countries.
In cases where parents are refusing to pay fees for the summer term which has already begun, schools will rely on their terms and conditions, which usually provide that withholding fees will lead to the suspension and eventual expulsion of pupils from school. Their terms may inter alia also entitle the school to withhold information or property in the event that fees are not paid. Schools will generally require parents to give a full term's notice before withdrawing their children, or payment in lieu of a full term's notice will be charged in the event that parents decide now or later in the term that they will withdraw their children at the year end.
Terms and conditions which serve well in normal times may not be entirely fit for purpose in the present unprecedented circumstances and, while some schools will have with foresight or quick thinking managed to slip in provisions and policies for disruptions caused by global pandemics, many will be behind the curve.