Strategy
LGT Splits Three Ways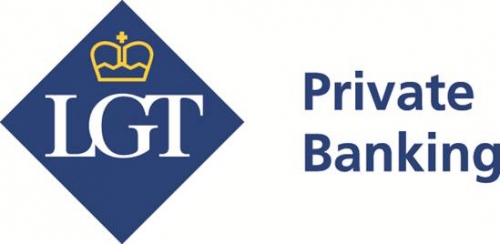 The Liechtenstein-based private bank plans to spin out private banking, asset management and impact investing into pure-play entities, in a move which it says should improve agility and governance and, longer term, serve complex markets more effectively. LGT operates in a number of countries.
Slated to come online early next year, Liechtenstein-based LGT Group, which operates in a number of regions including Asia, Europe and the Middle East, is splitting into three companies focused on private banking, asset management and impact investing, the family-run private bank announced yesterday.
The restructuring will see the group's Private Banking, Capital Partners and Lightstone units become independent pure-play companies controlled by the Prince of Liechtenstein Foundation once the current structure is dissolved. The group said it doesn't expect any redundancies from the reorganisation planned for January 2021, with full legal compliance to follow in the course of the year.
The move has been made following Prince Philipp von und zu Liechtenstein's decision to step down as group chairman after 40 years at LGT and to align operations with international growth more effectively, LGT said.
Prince Max von und zu Liechtenstein will chair the three companies as group CEO and Olivier de Perregaux will lead the private banking business, which manages around SFr170 billion ($175 billion) for clients.
"Our family has always been driven by entrepreneurial thinking and actions – and we now want to take advantage of our position of strength to set the right course for the future," Prince Philipp said in a statement.
Private banking will become more focused on tailored advice and organic growth in international markets; the youngest Lightstone business will focus on the fast-growing impact investment space, and Capital Partners will peel off the private equity and alternative asset management business where impetus is on global reach and attracting institutional investors with new investment products, the firm said.
"We are convinced that in an increasingly dynamic and complex market environment, our private banking, asset management and impact investing businesses will be able to pursue their strategic goals in a more targeted manner as independent companies," Prince Philipp said.
As group head, he took LGT (formerly Liechtenstein Global Trust) private in 1998, helping drive international growth and diversification at the family banking concern, and will stay "closely involved" as honorary chairman.
Group CEO Prince Max von und zu Liechtenstein said he expects the individual strategic focus and corresponding corporate governance of the companies "will result in greater agility, transparency and efficiency, as well as more flexibility."
At the end of 2019, LGT reported SFr228 billion in AuM, with SFr4.6 billion of that in equity. Revenue and assets increased for the year but profits dipped slghtly.