Pandemic Unlocks Family Law Flood
Desmond O'Donnell, 14 May 2020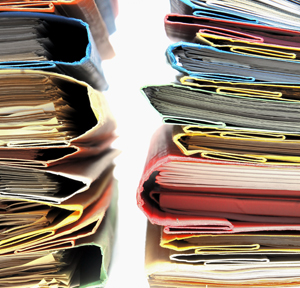 Unsurprisingly, the coronavirus crisis has led to an increase in the number of enquiries to solicitors from concerned clients in relation to financial and children matters.
This guest article from Desmond O'Donnell, partner in the family team at Thomson Snell & Passmore, illustrates the new stresses facing families. Financial settlements are being questioned as asset values plummet, property transactions are in limbo, and separated families are confused about what is the right path when children are shuttling between two households. Do child arrangement orders make sense under lockdown rules? The government and the head of the family division have published specific guidance; there has been reported abuse in visiting rights and maintenance payments. Here O'Donnell explains how families can navigate through these difficult times.
Financial settlements
The pandemic has had a hugely negative impact on the economy. Businesses are struggling to survive and many are likely to fail, in spite of government financial assistance. Many retirees have seen their investment income reduced and those hoping to sell or purchase properties are unsure how to proceed, assuming that they are even in a position to do so. The very real possibility of property prices falling may have a huge detrimental impact on separating couples in the throes of trying to negotiate a financial settlement.
Many employees lucky enough to be furloughed, rather than made redundant, may struggle on a reduced income to pay spousal and/or child maintenance pursuant to existing court orders or Child Maintenance Service (CMS) assessments.
Similarly, many recipients of maintenance (usually wives and mothers) will struggle to meet their monthly outgoings from reduced maintenance payments.
So what can the parties do?
If the payer of maintenance has a reduced income, he or she should seek to agree a reduction amiably with their ex-partner, perhaps with an agreement to pay off the arrears by instalments at a later date. If this is not possible, he (or she) may approach the CMS to assist.
If maintenance is payable pursuant to a court order less than 12 months old, the payer must apply to the court for a downward variation and a judge will determine the issue.
Similarly, if the payee of maintenance (usually a wife or mother) receives a reduced amount of spousal and/or child maintenance, they should seek to resolve matters amicably and if this fails, they will need to apply to the court (or the CMS) to enforce the order, including the arrears. A judge has the discretion to write off arrears if it is appropriate and fair to do so.
Clients have also asked if the current crisis should be a reason to seek to overturn a recently agreed financial settlement, for example, as a result of a significant decrease in the value of property or shareholdings. Some readers may recall the well publicised case of Mr and Mrs Myerson shortly after the 2008 financial crisis. The husband sought to overturn the court order because the value of his shareholding decreased significantly from several millions to approximately £500,000 whilst the wife's share of the matrimonial assets (cash and property) remained protected. The court dismissed his application because "the natural processes of price fluctuation whether in houses, shares or any other property, and however dramatic, do not satisfy…" the relevant test to successfully overturn a financial order. Whether or not the decrease in assets, as a result of the coronavirus crisis is sufficient to lead to an unhappy spouse successfully overturning an agreement or court order remains to be seen. No doubt they will argue that such extreme unforeseen circumstances are different from the normal risk associated with "natural price fluctuation".