People Moves
Who's Moving Where In Wealth Management? - Baillie Gifford, SANNE, Maitland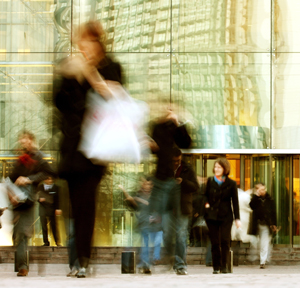 The latest senior moves in wealth management and legal services from across Europe and the UK.
Baillie Gifford
At the end of April 2021, following nearly 40 years at the firm, joint senior partner at Baillie Gifford Charles Plowden will retire, making way for Malcolm MacColl to take over the role.
"We are announcing Charles's retirement a year in advance to ensure a considerable period of transition before Malcolm takes up his new governance role as the firm's joint senior partner," Andrew Telfer, fellow senior partner said.
Plowden joined the investment manager in 1983 spending over 20 years in the UK equities team, which he latterly led. He became joint senior partner in 2006, responsible for the firm's investment division, and in 2015 was made manager of Monks Investment Trust (Monks).
"By next April I will have reached my 60th birthday and spent almost 38 years at Baillie Gifford, 15 of them as senior partner," Plowden said. "While I have enjoyed every minute, it is time for me to move aside and allow others to step up. I am immensely proud of Baillie Gifford and have every confidence that the firm will continue to add significant value for its clients and build on its distinctive culture."
In a statement, the firm said that Plowden would continue to manage its three main funds until retirement, at which time Spencer Adair will take over the Monk fund and MacColl the Global Alpha Strategy fund. MacColl has been at the firm since 1999, working in both the UK small cap and North American teams. He became a partner in 2011 and deputy manager of Monks four years later.
As part of the transition, recently promoted partner, Helen Xiong, will join the Global Alpha Strategy team at the end of May 2020. Replacing her is senior analyst in the US equity team Dave Bujnowski, who is based in New York.
SANNE
SANNE, which provides alternative asset and corporate business services, has appointed Katy Hodgetts as director in its Guernsey office.
Hodgetts joins from BNP Paribas where she managed a portfolio of clients from global to boutique investment managers specialising in private equity, debt and real estate assets across a broad variety of fund structures. Prior to this, she was investor relations manager at Henderson Global Investors (now Janus Henderson), with core responsibility for the development of their alternative investment funds business. Hodgetts has more than 13 years' experience in the investment and fund industry.
Maitland
Maitland has named two notable figures as non-executive directors. The two, who have started with immediate effect, are Citigroup veteran Dena Brumpton and BNP Paribas executive Denise Everall. They will be contributing "at the highest strategic level", the global advisory and funds administrator said yesterday.
Heavy hitter Brumpton most recently served as CEO for Barclays Savings, Investments and Wealth Management. Before that, she spent 30 years at Citigroup, the last five running its private banking operations. Brumpton has been recognised as a Top 25 'Women of Inspiration and Enterprise' (2012) and a City Power Woman (2014), and was a member of the Cancer Research 'UK Women of Influence' board between 2013 and 2016.
A fund administration veteran, Everall is also known for her work in coaching and career development in the sector. Her latest executive post was global head of investment and fund services at BNP Paribas. She is a founding member of the EMEA Citi Women's Council and was named Woman of Achievement 2002 by Women in Banking and Finance.
"Dena and Denise are highly regarded within financial services and bring substantial experience to their new roles," Maitland chair David Hathorn said. "We are delighted to have professionals of their calibre and experience joining us".