Offshore
Hong Kong's Nervous Wealth Industry Expects Exodus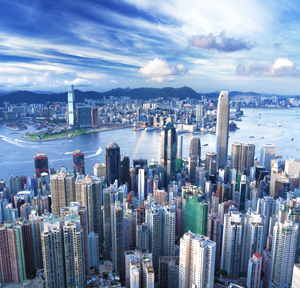 What is the future for Hong Kong's wealth management sector, and the clients it works with, following last week's moves by Beijing to impose a new national security regime on the jurisdiction? We talk to industry figures about developments.
High and ultra-HNW individuals in Hong Kong are increasingly likely to leave or avoid booking money there, preferring rival hubs such as Singapore, after Beijing cracked down further on the jurisdiction's autonomy last week.
Senior wealth managers and other individuals working in Hong Kong's sector told WealthBriefingAsia and WealthBriefing that they expect business to be difficult, with few signs of relief in the near term. Late last week China made it clear that it intends to enact sweeping national security laws for Hong Kong.
Firms say that hiring decisions – already hit by the pandemic – could be put on hold, while clients might avoid Hong Kong and choose to take assets elsewhere.
On Friday the Hang Seng equities market fell heavily because of concerns about how the crackdown will affect Hong Kong's status as a global financial centre. It has become one of the top places for initial public offerings, for example.
China was pushing Hong Kong to introduce its own security law, particularly after the mass protests in 2019 brought about by mainland China's attempts to extradite people from the jurisdiction. It now appears that the Communist regime in Beijing has lost patience. Although Hong Kong has come out of COVID-19 lockdowns and sustained relatively few deaths on a per capita basis compared with many other locations, and is still a major business and financial hub, it faces a worrying future.
"Beijing has gone for the nuclear option," a senior wealth management executive told this publication last Friday. "Beijing is fed up with Hong Kong," the executive, said. The people who spoke to this news service asked not to be named.
Last year lawyers such as those specialising in HNW immigration and asset protection/structuring, said they have been increasingly asked for help by people looking to move some or all of their assets out of Hong Kong to Singapore, London, Switzerland and other hubs. (See an article here.)
Ironically, private banking is an industry owing some of its existence to helping people fearing persecution, and who want discreet ways to shield wealth and wellbeing, a wealth management senior figure said. And that means that Hong Kong-based wealth managers may actually be busier talking to clients, although actual assets will be booked outside Hong Kong, the person said.
China has made "massive miscalculations" in recent years: It thought it could influence Wall Street and Silicon Valley to do its bidding, and was wrong-footed by the election in 2016 of Donald Trump; and it thought the Western media would ignore or downplay its actions. That is not the case, the person continued.
"China has crossed the Rubicon…..a US/China struggle is unavoidable," the person added.
Protests took place in Hong Kong over the weekend about the move.
Civil liberties and corporate law
It is important to distinguish between how Beijing is squeezing civil liberties, such as freedom of expression, and the common law standards for contracts and commercial legal agreements. Many businesses that affect mainland China are structured using Hong Kong-based law, and that is not going to change, a UK expat who has worked in Hong Kong for many years said.
China has been pressing Hong Kong to adopt a national security regime for years, and after the protests of 2019 it decided enough was enough, the person said.