Fund Management
Who's King Of Cross-Border Funds Universe?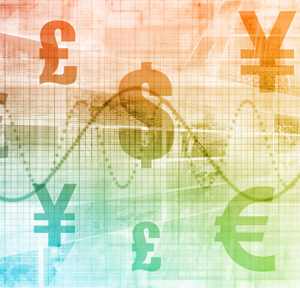 The findings from PwC show that the market for cross-border funds continues to thrive. Among the details in the report is the rise of Mexico as a hot market in the Americas, while Singapore and Norway respectively posted strong numbers in Asia and Europe.
There was a total of 14,031 cross-border funds around the world in 2019, rising from 13,669 a year before, while registrations stood at 121,458, rising by 7 per cent from a year earlier and showing continued vigour in such investment entities, according to PricewaterhouseCoopers.
Cross-border funds – those that can be bought and sold in different jurisdictions – are an increasing feature of investment life, enabling savers to tap into management expertise and avoid duplication of costs involved with funds which are only obtainable in a specific location. Arguably the best known cross-border fund breed is Europe's UCITS fund model. A number of countries in Asia, for example, are also forging region-wide fund markets. Sometimes such fund structures are spoken of as "passports".
Luxembourg is far out in front of rival jurisdictions as the registration hub for cross-border funds, accounting for 58 per cent of them.
"We've seen continued rapid growth, both in terms of the number of true cross-border funds and their registrations, over the last ten years, and despite a slowdown in the past year, the overall numbers show the popularity of UCITS funds continues globally," Robert Glover, partner, global fund distribution at PwC Luxembourg, said. "Given the situation in a COVID-19 environment, we could expect to see some rationalisation in 2020, but managers are still pushing to market and distribute their products into new countries across the globe."
Regionally, the Nordics have continued to be a focal point for asset managers, making Norway the top country globally with 939 new registrations. Data also shows that Mexico has become a new hot spot for cross-border fund registration with the Americas, still with a long way to go to catch up with traditionally popular locations such as Chile and Peru. In Africa, Botswana was the most popular market for registrations while Singapore dominated Asia in 2019.
Singapore is the top market in Asia - 329 funds - for new registrations, the report said.
Among the 100 top cross-border asset management groups, the top five firms involved are Franklin Templeton, Fidelity International, HSBC, BlackRock and Invesco. Franklin Templeton led the way as clear first with their funds distributed to 10 more countries than Fidelity International which came in second.