Successes, Setbacks In UK's Battle Vs Dirty Money
Tom Burroughes, Group Editor , London, 11 June 2020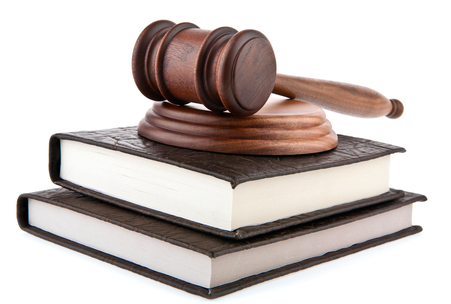 This publication continues to examine new UK powers to investigate and, if need be, seize assets obtained by questionable means. The instruments have been controversial and raise questions about how the UK balances its appeal as a financial hub with a need to fight illicit money.
Whenever the UK fully emerges from the lockdowns the government will no doubt be eager to encourage overseas capital into the country. But it is also certain that HM Revenue & Customs will be as fierce as ever in trying to replenish empty coffers by targeting questionable money.

And that brings in the world of Unexplained Wealth Orders, a new set of powers which became law in 2018. UWOs - the system is explained here - have had successes and defeats. Separately, Account Freezing Orders (AFOs), which haven't received so much media attention thus far, are nevertheless also important powers. (See a recent commentary here.)

According to one measure, as much as £5.0 billion ($6.38 billion) of assets in the UK have been bought with dodgy money.

The UK will want to encourage foreign investors to pump money into the economy, and be welcoming to international capital, but it will need to balance a friendly stance with not being seen as a soft touch for dirty money, lawyers and anti-corruption campaigners say. If the UK - now on the way out of the European Union - thinks of becoming "Singapore on the Thames" - this is a delicate position to hold.

"The UK, and London in particular, has been for many years a major global centre for individuals outside the UK to deposit cash, which in some cases may not have derived from legitimate sources," Nick Cherryman, a barrister at Kobre & Kim, the law firm, told this publication. "As a result, the UK is a massive depository of wealth created from outside of these shores."

There are certain issues and tensions in how such orders are used, he said, given how invasive they are, with the ultimate potential consequence of property being seized. Cherryman said that there is a clear tension between the public interest in identifying and stopping fraud, and the rights enshrined in Article 8 of the Human Rights Act (1998) which is clearly engaged here and which protects the right to respect privacy, family life, confidentiality and data protection.

When a UWO is made, the respondent has to comply with it, unless it is discharged.

"They are an information-gathering tool," Ben Cowdock, investigations lead at the anti-corruption tracking organisation, Transparency International UK, said. "Assets targeted by UWOs have so far been frozen but we are yet to see confiscations linked to these powers; that will be the true test of how effective they are at denying criminals their illicit wealth."

According to their framers, these orders came into force from 2017 legislation because the UK had become a destination for illicit funds from around the world, such as the former Soviet Union, China and the Middle East. Even before the new orders came in, the UK had been cracking the whip. For instance, it made tax evasion a strict liability offence, tightened rules on non-domiciled residents in the UK, and sought to go after "abusive" forms of tax avoidance. A reason for all this activity is that the UK, like many other major developed nations, is short of money. It will be keen to fill public coffers after the pandemic.