UK Fines Commerzbank Over AML Failings
Tom Burroughes, Group Editor , London, 18 June 2020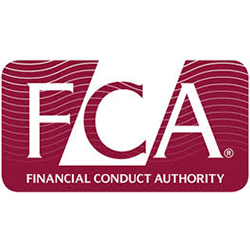 The problem ran for a period of almost five years, the regulator said. Across Europe, a number of banks have been punished and admonished for inadequate controls. Commerzbank said a probe showed that no criminal behaviour had occurred.
The UK's Financial Conduct Authority has fined one of Germany's largest banks, Commerzbank, for its London branch's failure to put in adequate anti-money laundering controls for almost five years.

The FCA fined the bank £37.8 million ($47.5 million) for the failings in its systems and controls in a period spanning from October 2012 through to September 2017.

"Commerzbank London was aware of these weaknesses and failed to take reasonable and effective steps to fix them, despite the FCA raising specific concerns about them in 2012, 2015 and 2017," the regulator said yesterday in a statement.

The watchdog said that Commerzbank London volunteered to restrict business, including temporarily stopping taking on new "high-risk customers" and suspending all new trade finance business activities.
"Commerzbank has cooperated fully with the Financial Conduct Authority (FCA) to mitigate any potential compliance risks promptly and appropriately," the bank said in a statement sent to WealthBriefing.
The bank said that the FCA investigation found no actual financial crime. "The bank has successfully remediated and addressed the deficiencies that were the subject of the investigation. During this period of remediation, Commerzbank has implemented new and enhanced anti-money laundering systems, processes and controls. The bank has taken the findings of the regulator very seriously. Commerzbank London has therefore undertaken a significant remediation exercise. Commerzbank is committed to ensuring that our business fully complies with the regulatory requirements. This has the highest priority at the bank."
The European banking industry has had a series of AML breaches and failings in recent years, such as at Denmark's Danske Bank, ABN AMRO and Julius Baer. Some of the dirty money allegedly originates from Baltic states and has been linked to outflows from Russia. The episode has prompted calls for tighter controls across the European Union.

The FCA said that the bank's AML weaknesses persisted during a period when it was guiding firms on how to reduce financial crime risk, and punishing several firms over AML controls. Despite these clear warnings, the failures continued at the Frankfurt-listed bank, it said.

"Commerzbank London's failings over several years created a significant risk that financial and other crime might be undetected. Firms should recognise that AML controls are vitally important to the integrity of the UK financial system," FCA executive director of enforcement and market oversight, Mark Steward, said.

The bank failed to conduct periodic due diligence on its clients, "which resulted in a significant number of existing clients not being subject to timely know-your-client checks", the FCA said.

Also, it did not tackle "long-standing weaknesses" in its automated tool for monitoring money laundering risk on transactions for clients. Procedures for customer due diligence were not adequate.

Putting things right
The FCA said Commerzbank London has undertaken a "significant remediation exercise to bring its AML controls into compliance".

A "Skilled Person" – unnamed by the FCA - has been testing the effectiveness of these enhancements, and this work is complete, it said.

"The Commerzbank fine is a sign of things to come, and follows the record AML fine on Standard Chartered last year, of over £100 million. The FCA has a number of tools in its armoury to pursue AML failings, and it is under pressure to bring significant actions and prosecutions. In the current climate of economic distress, with firms under pressure to take on new business, the FCA will continue to target institutions from small to large in respect of AML failings, and will be focussed on opportunities for actions against senior management in particular," Abdulali Jiwaji, partner and specialist regulatory and financial services disputes lawyer, said. He works at law firm Signature Litigation.