FCA Proposes Permanent Mini-Bonds Ban, Draws Industry Praise
Tom Burroughes, Group Editor , London, 19 June 2020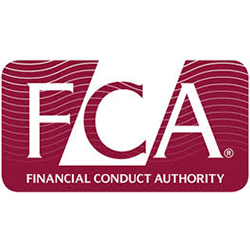 The watchdog clamped down on the sales to retail investors in January when problems came to light; it now wants to make the move permanent and hit other sales of speculative investments. The policy marks out what regulators' view as "suitable" for the private investor.
The UK's financial regulator is being praised for its proposal to permanently ban sales of what are called speculative illiquid securities such as "mini-bonds" to retail investors. The move comes after thousands of investors lost money via these entities.

The Financial Conduct Authority temporarily banned such sales in January and fears that firms are trying to bypass the it with sales of other speculative investments. As a result, the FCA wants to make the ban permanent, and widen its scope.

The prohibition will apply to the "most complex and opaque arrangements", the FCA said, where the funds raised are used to lend to a third party, or to buy or acquire investments, or to buy or fund the construction of property. There are various exemptions for listed bonds which are regularly traded, companies which raise funds for their own commercial or industrial activities, and products which fund a single UK income-generating property investment, it said.

"It cannot be right that 14,000 people who invested in an Individual Savings Account (ISA), with London Capital & Finance for example, are now having to seek compensation, which well-run firms will pay through the Financial Services Compensation Scheme (FSCS) levy," Tim Fassam, director of policy and government relations at PIMFA, the wealth industry trade group, said.

"PIMFA has been concerned about the marketing of mini-bonds for some considerable time and there have been a number of notable examples of consumers being ill-treated. The announcement today from FCA that it intends to permanently ban the marketing of mini-bonds, as well as extending this to listed illiquid assets, is welcome," he said.

In January it was reported (Guardian, 9 January, others) that more than 11,400 investors were likely to lose more than £230 million ($292.8 million) in savings due to the collapse of London Capital & Finance after it was announced that only 159 affected mini-bond customers would receive compensation.

The mini-bonds promised strong returns to investors of up to 8 per cent a year. Only a small amount of the money went into safe interest-bearing investments, and was instead put into speculative property developments, oil exploration in the Faroe Islands and even a helicopter bought for a company controlled by LC&F. The investment company collapsed in early 2019, owing money to thousands of customers.

The saga again highlights how regulators are meant to limit sales of investment services/products deemed unsuitable to the retail client. This issue reared its head over the structured products sector in the aftermath of the 2008 financial crisis.