Client Affairs
Changing Risks For HNW Individuals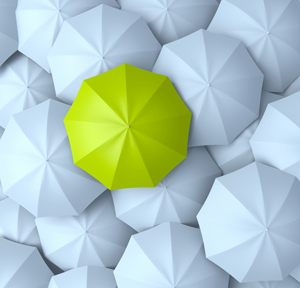 Wealthy individuals have long been a target for criminals, what is new and changing however is the nature of the risks and challenges they are facing. Though as these risks change and evolve, so too do specialist insurance products. 
The following article, which examines insurance risks and high net worth clients, forms part of a theme that this news service sees emerging in part as a result of COVID-19. Risk management is being re-thought, such as the risk of taking an enforced and costly absence from work (the lockdowns, etc). The dividing lines of wealth and health have become blurred. At the same time, greater reliance on digital work channels raises dangers of cybercrime. Working from home may cut certain health risks – in the short run, anyway – but boosts other threats.
To examine how HNW individuals and advisors should consider risks is Tara Parchment, head of private clients at Brit Insurance. The editors are pleased to share these insights, and invite readers to jump into the conversation. Email tom.burroughes@wealthbriefing.com and jackie.bennion@clearviewpublishing.com
Money doesn't solve problems, and in the case of wealthy individuals it can often generate a whole new set of difficulties. The affluence of such individuals often makes them more of a threat when it comes to cybercrime, fraud and theft.
Cybercrime, the ubiquity of social media and the coronavirus pandemic is reshaping the risk facing wealthy individuals and their families, making the need to insure and protect against this risk even more critical.
High net worth individuals become targets
Over the past decade, corporates and institutions have ploughed trillions into shoring themselves up against cyber-criminals.
As business puts increasingly more sophisticated security systems and protocols in place, wealthy households are becoming the easier target for cyber criminals. Often sitting on assets just as sizeable, but without the stringent security measures in place, wealthy families are evolving a reputation as "lower hanging fruit" by hackers.
The cyber threat facing individuals is often more personal than for corporates, meaning it can bring both a financial and emotional toll. While corporates are often targeted for data that holds financial value, such as customer bank details, for individuals, cyber breaches and attacks can often bring the loss of personal data and information, stolen to blackmail or to extort money from the victim.
Wealthy families need to educate themselves to the growing risks facing them and, put into practice the same behaviours and habits they'd have if they were a corporate entity. Encrypted passwords, up-to-date security programs, and avoiding storing sensitive data on the cloud are just some of the ways individuals can bolster their defences. In recognition of the growing threat cybercrime poses to wealthy families, cyber-insurance is now often included in bespoke private client insurance policies, helping to cover the financial toll of these breaches should they occur.
Social media leading criminals straight to wealthy targets
Technology is not only an entry point, but an enabler when it comes to criminals targeting affluent individuals.
Burglaries, kidnapping, carjacking and blackmail are in no way new or novel threats facing high net worth individuals. However, the increasing use of social media and the divulging of personal information has heightened the prevalence of these threats, giving criminals crucial insight they previously wouldn't have had. Social media has therefore given criminals a sizeable advantage, enabling them to be far more sophisticated, targeted and strategic in terms of how they approach their crimes.
The highest profile and widely cited example of this in practice being Kim Kardashian's gun point burglary, in which millions of dollars of jewellery was stolen. Famously it was her social posts publicising her location and the sizeable jewellery collection she had in tow that led the burglars straight to her hotel door.
When posting on social media, all users could do with paying more thought to the level of information they're sharing online, but for wealthy clients where there's far more at stake this is even more so the case. This vigilance should also extend to friends, children and family members who may also inadvertently be sharing compromising information online.
While closed profiles can limit the number of people gaining insight into your clients' personal life, it's important to not let this offer them a false sense of security - and that they remain hyper vigilant as it's not difficult for a criminal to masquerade as a familiar face through a fake profile.
Stay at home, but which one?
While the advent of social media and new associated risks may have taken a decade to manifest, the pandemic has brought change and new risk almost overnight.
With lockdowns coming into action all across the globe, billions of people have been spending an unprecedented amount of time at home and around their possessions, meaning theft or undetected damage to their home or possessions is now far less likely.
However, for wealthy individuals that own multiple properties across the globe, the pandemic has forced them to stay in one place, leaving their portfolio of properties unattended for significant periods of time. Sitting empty month after month not only makes these properties vulnerable to opportunistic burglars, but also damage that has the potential to go unnoticed and unresolved. A leaking pipe or loose roof tile could be left undetected for months, racking up significant damage and a sizeable repair bill.
Exacerbating this matter for wealthy individuals is the fact that the value of these homes and contents are far more sizeable than most, meaning the cost of repairing or replacing could run into thousands if not millions.
Pandemic or not, comprehensive insurance cover for the home and contents is essential. However, for wealthy individuals and their families in particular, the virus has demonstrated the need for comprehensive and bespoke insurance that accounts for the often priceless assets their homes can hold as well as their lifestyle.
Prevention is better than the cure
Wealthy individuals have long been a target for criminals, what is new and changing however is the nature of the risks and challenges they are facing. Though as these risks change and evolve, so too do specialist insurance products.
Private client insurance is evolving to address the changing risks facing wealthy families and is therefore worth considering if your clients are concerned about the security of themselves, their family and possessions.
In all scenarios however, prevention is better than the cure, and that's also the case when it comes to insurance. Through services such as partnerships with security consultants, defensive driving courses or ethical hackers, private client insurance can not only ensure that clients are protected should the worst happen, but also minimise the chance of these events happening altogether.