New UK Wealth Firm Goes Up Against Incumbents
Tom Burroughes, Group Editor , London, 10 July 2020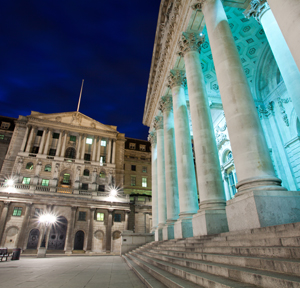 The new organisation is concentrating on professional executives and clients used to plenty of information and ideas from advisors. It says it wants to compete with large, incumbent firms saddled with legacy costs which lack a nimble approach.
Heronsgate Capital, a new wealth management firm trying to prise business from incumbent firms and focus on professional executives as clients, has opened for business.

The business has been established by Chris Sexton and Tony Wellby, who were long-standing colleagues at Saunderson House with a combined 60 years' industry experience under their belts.

The firm said in a statement yesterday that its business model has been structured to maintain low client-advisor ratios so that its team can talk easily with professional clients used to having lots of ideas.
Heronsgate, regulated by the Financial Conduct Authority, said that it worked with co-investor Dart Capital to set the business up.

A number of senior figures have been appointed, including: chartered accountant, non-executive director and company chairman, Sarah Evans as chairman, chartered financial planner Ashley Pontiggia as director, financial planning, and Gareth Parsons will join as a partner in 2021. Dart Capital's finance director, Matthew Dymock is Dart's representative on Heronsgate Capital's management board.

"Professional executives often take a keen interest in market and investment dynamics and, as the world adjusts to the extensive fallout from recent events, they will be challenging their advisors to understand, explain and deliver in the new economic and market landscape," Chris Sexton, partner, investment management at Heronsgate Capital, said. "We know first hand that detailed research, in-depth discussion and client challenge are key factors in making sense of change, and we look forward to helping our clients make informed decisions and devise the right strategies for the new world that lies ahead."

(Editor's note: That such a firm has been set up as the global pandemic winds down - hopefully - is a sign of how the wealth industry is being shaken up on a number of trends, whether from digital challenger banks, or the desire for different types of service. Aiming for a low client/advisor ratio is notable - how that can be achieved when conventional ways of working have been hit by the pandemic will be interesting to watch.)