WM Market Reports
New Research: Fresh Insights from Female Wealth Clients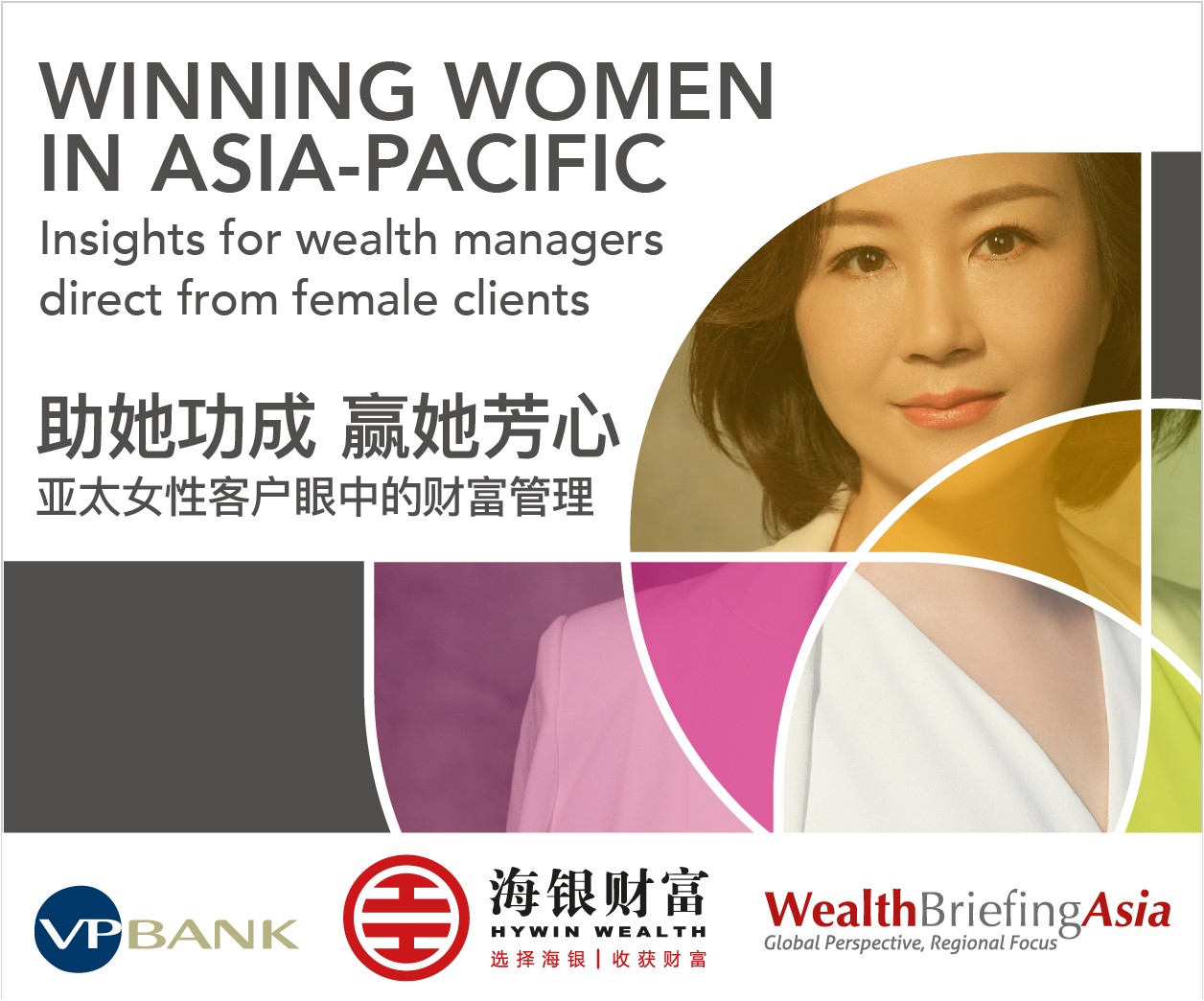 A new report from this organisation and research partners VP Bank and Hywin Wealth tackles how institutions should be approaching Asia-Pacific's dynamic women. 
Today sees WealthBriefingAsia, alongside research partners VP Bank and Hywin Wealth unveil a new report, Winning Women in Asia-Pacific: Insights for wealth managers direct from female clients. The report tackles how institutions should be approaching Asia-Pacific's dynamic women.
The growing wealth of women is one of the biggest trends of our time. According to Boston Consulting Group, females currently control a third of the world's wealth and are adding $5 trillion to the global pool every year, outstripping the growth of the broader wealth market. Developing and continuing to hone female-centric strategies is rightfully a priority for wealth managers all over the world.
A "stunning trajectory"
Asia-Pacific stands apart from the rest of the world for its "stunning trajectory" as the world's fastest-growing female wealth hub. BCG says that women in Asia (ex-Japan) currently have a 32 per cent ($13 trillion) share of the total regional wealth pool. With a 10.4 per cent annual growth rate, they are due to add more than $1 trillion per year to their total wealth by 2023; then to stand only second to North America in assets.
Asia-Pacific's wealthy women represent a highly attractive target client group. Yet, they remain an underserved one in many senses in spite of their growing financial power and often pronounced need for professional advice. Taking into consideration the perspectives and feedback from female clients; they continue to feel misunderstood even when relationships are established. Wealth managers in Asia-Pacific have a fantastic opportunity to win the hearts and minds of women, when approached correctly.
"Winning Women in Asia-Pacific" is the second report produced by WealthBriefing to help the industry understand women's wants and needs better. While it extends similar topics from the previous report focusing on European female clients, regional variations and new client trends from this research have largely covered entirely new ground.
A broad sweep
To offer the broadest possible sweep of female clients' needs, this report is based on interviews with an incredible breadth of high and ultra-high net worth individuals across Asia-Pacific. These encompassed entrepreneurs, professionals, millennial heiresses, wives wanting to know more, and those fulfilling the "trusted daughter" role within super-wealthy dynasties, to name but a few. Further illuminating the client commentary are insights from a range of industry experts all looking at the sector through a slightly different lens.
Readers will learn why APAC's wealthy women warrant this focus, why they have an urgent need for wealth management services; how they operate as entrepreneurs and stewards of wealth in family offices; where wealth managers should be taking their investment propositions to meet modern ESG demands; and, how wealth managers should go about refining their female-centric strategies.
Importantly, the report draws out a range of sub-segments (and even micro segments) which wealth managers should be thinking about as they develop their propositions to attract and retain female clients more effectively. As our contributors have pointed out, the nuances are all too often missed with the loss of business for wealth managers.
Winning Women in Asia-Pacific is a must-read intelligence for all manner of industry professionals, from client-facing advisors to business leaders. Download your free copy today.