FCA's Planned Property Funds Shakeup Draws Welcome
Tom Burroughes, Group Editor , London, 4 August 2020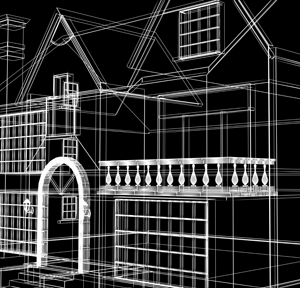 The UK's open-ended property markets sector has been hit by a number of problems, with firms closing exits temporarily due to sudden market turns. This has prompted calls for radical reform.
The UK's main financial regulator proposes to require investors to give 180 days' notice of pulling money out of an open-ended property fund, a measure designed to stop the problem of these funds being hit by mass pull-outs amid volatile markets.

The Financial Conduct Authority has been looking at the problem of how real estate funds – holding illiquid property assets – have gone into temporary lockup in recent months because investors want to withdraw funds. This liquidity/asset mismatch has prompted criticism that such funds should not be open-ended, or indeed marketed to mass-market investors.

In March this year asset managers Janus Henderson and Kames Capital suspended dealings in their UK property funds, citing coronavirus-induced turmoil as a reason. This added to a difficult period for a sector buffeted by Brexit and political uncertainties last year. Janus Henderson temporarily halted dealings in its Janus Henderson UK Property PAIF and Janus Henderson UK Property PAIF Feeder Fund with effect from 16 March. Kames shut its Kames Property Income Fund and Kames Property Income Feeder funds to dealings. Last year, the open-ended funds sector was also slammed when fallen star manager Neil Woodford halted withdrawals; M&G suspended its £2.5 billion property portfolio fund in December 2019.

"Property fund suspensions have occurred with increasing frequency in recent years, including following Brexit and in the current coronavirus pandemic," the FCA said in a statement yesterday.

"Fund suspensions exist to protect investors in exceptional circumstances. However, the FCA has seen repeated suspensions of these funds over recent years for liquidity reasons, which suggests that there may be wider problems. The FCA is concerned that the current structure could disadvantage some investors because it incentivises investors to be the first to exit at times of stress. This can potentially harm those who remain if the fund suspends or assets are sold rapidly due to liquidity demands," it continued.