What's New In Investments, Funds? - DWS, Morgan Stanley, Others
Editorial Staff, 4 August 2020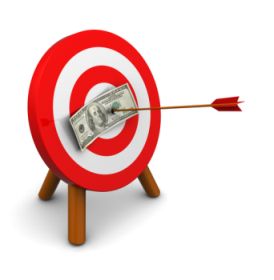 The latest offerings in investments, such as funds, structured products, specific programmes and developments.
DWS
DWS has launched a new exchange-traded fund which it says taps demand for short duration corporate bond exposure with a twist on environmental, social and governance approaches.

The offering is called Xtrackers II ESG EUR Corporate Bond Short Duration UCITS ETF.

The euro-denominated ETF tracks the Bloomberg Barclays MSCI Euro Corporate Sustainable & SRI 0-5 Year Index. It complements sister fund Xtrackers II ESG EUR Corporate Bond UCITS ETF, which is based on the same bond index family, and five equity ETFs based on MSCI ESG indices.

The Bloomberg index which the ETF tracks is a fixed-income benchmark tracking short-term, euro-denominated, investment-grade corporate bonds with a minimum MSCI ESG Rating of BBB. The index also negatively screens business activities including controversial weapons, alcohol, tobacco, gambling, adult entertainment, genetically modified organisms, nuclear power and civilian firearms, as well as companies involved in severe controversies. It was created in October 2019 and is back-tested to 2013.

The ETF has an all-in fee of 0.16 per cent. It began trading on the London Stock Exchange on 28 July and Germany's Xetra on 3 August, and will list on Switzerland's SIX exchange in coming weeks.

Morgan Stanley
Morgan Stanley Investment Management has launched two sustainable fixed income funds, the MS INVF Sustainable European Corporate Fund and the MS INVF Sustainable European Strategic Fund.

The funds will take an active approach to sustainable investing, aiming to generate returns in line with existing strategies.

The funds will exclude issuers in sectors deemed controversial such as weapons, tobacco and coal, and will weed out firms regarded as having unsustainable business practices. It will also focus on issuers whose ESG scores come within the top-80 per cent in each sector, based on MSIM's own proprietary ESG scoring methodology.

The Sustainable European Corporate Fund will focus exclusively on corporate credit, while the Sustainable European Strategic Fund will invest across the broad fixed income universe, Morgan Stanley said.

Fulcrum
Fulcrum Asset Management has launched an equity active fund playing into investment ideas about curbing climate change – a continued theme in financial services worldwide.

The firm has rolled out the Fulcrum Climate Change Fund, which is a diversified global equity fund aligned with the Paris Agreement's target of keeping the global temperature rise this century below 2 degrees Celsius. Launch assets under management are expected to be £70 million ($91.4 million).

The fund is expected to hold between 150-200 stocks invested across 25 themes, Fulcrum said. It is offered as a Luxembourg-domiciled SICAV – UCITS structure.