Estate Planning, Wealth Preservation With Precious Metals 
Joshua Rotbart, 11 August 2020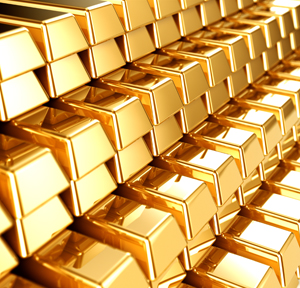 The author of this article presses the case for precious metals when used in estate planning and wealth preservation. Recent moves in the gold price certainly add fresh edge to the argument.
Keys to estate planning with precious metals
When planning your estate, you may want to take special consideration regarding tangible assets such as precious metals. As shown above, gold is perfect for passing wealth through generations.

Also, it is one of the very few assets that appreciate in value over the years and that can be physically redeemed with minimal process and costs. Although most of our clients invest in gold under their personal name, about 10 per cent of them would do so under a trust or foundation. This allows clients flexibility in terms of how the gold is handed down. A designated third party acts upon your instructions when the trust is triggered. This can include when and how your assets are distributed. Through trust and foundation structures, you can provide certain levels of privacy and protection against taxes and litigation to your beneficiaries.

Furthermore, you may assist in easing the handling of your affairs by avoiding probate and other potentially costly legal processes. To determine the best course of action, you should seek expert advice to ensure that your wishes, and your heirs, are well taken care of. The decision on how to hold the gold should be viewed in light of the overall estate planning.

Tips on acquiring precious metals
We meet many families when they start looking at how to pass their wealth on to the next generation. Many of the conversations are about how to secure their investment and what is the best way to set up gold trading and, mostly, its custody. When acquiring physical precious metals, you should go through an experienced, well-known firm that deals with reputable refineries and mints. An ideal way to ensure authenticity and purity is to demand that sources be members of the London Bullion Market Association (LBMA) or the London Palladium and Platinum Market (LPPM). Members of these organisations are obligated to meet certain standards, such as Good Delivery (7) rules for bullion bars and coins. You should also receive full documentation of all purchases, including serial numbers for each item.

Once purchased, it is highly recommended to store precious metals in private vaults that offer state-of-the-art storage facilities with the latest security technologies and ensure that full liability coverage is provided. This is the recommended setup when buying gold for succession purposes planning. If you are storing your bullion as suggested above, you may want to create a joint account with your beneficiary/beneficiaries so that ownership can be transferred relatively smoothly. With a joint account, there should be a clause in the storage contract guaranteeing that the other account holder has immediate access. But if all account holders pass away at the same time, these assets may end up in probate, causing bureaucratic processes that may not be welcome during a difficult time.

Precious metals are fundamental to wealth preservation and estate planning
Preserving wealth and prudent estate planning are how we all take care of our families. By ensuring diversification in our investment portfolios with precious metals, we strengthen the value of the bequest we leave behind for our loved ones. And with careful and well-advised estate planning, the benefits of these precious metals can continue through generations.
Footnotes:

1 https://jrotbart.com/gold-what-happened-in-2019-and-what-to-expectin2020/#1_Central_Banks_Noticeably_Increased_Gold_Purchases
2 https://jrotbart.com/what-to-do-during-the-coronavirus-crisis-stay-financially-healthywithgold/#Protect_your_Gold_and_Precious_Metals_against_Covid-19_with_gold
3 https://jrotbart.com/how-should-you-buy-gold-physical-vspapergold/#4_Safe_Haven_from_Counterparty_and_Other_Risks
4 https://economictimes.indiatimes.com/wealth/invest/factors-that-affectgoldprice/articleshow/64464960.cms
5 https://jrotbart.com/joshua-rotbart-discusses-gold-as-an-investment-withpearlmagazine/#Top_portfolios_hold_3-10_of_their_value_in_gold
6 https://www.gold.org/sites/default/files/documents/goldinvestmentresearch/the_impact_of_inflation_and_deflation_on_the_case_afor_gold.pdf
7 http://www.lbma.org.uk/good-delivery-explained