Legal
Coronavirus Fraud: What Should Individuals Look Out For?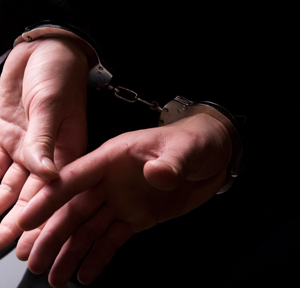 Scammers and fraudsters of all kinds will take advantage of disruption and State-enabled transfers designed to deal with the pandemic. Cybersecurity threats also come when so many people are working on home computers. It is easy for certain habits to fall out of use. Stay sharp. This article gives an outline on how to avoid problems.
It is a depressing but perhaps inevitable feature of a crisis such as the COVID-19 pandemic that fraudsters will try and explore the situation, for example by taking advantage of greater use of home computing networks - cybercrime – or preying on vulnerable, lonely people stuck at home. Another avenue crooks use is taking advantage of taxpayer-funded programmes to support firms forced to close or substantially change because of social distancing.
Wealth managers should not assume that they are immune to these threats and nor should their clients. This article, from Gavin Cunningham, a partner and head of forensic services at accountancy firm, Menzies LLP, examines some of the threats, how to be on guard and what to do about them.

The editors are pleased to share these views with readers and invite them to jump into the conversation. Email the editors at tom.burroughes@wealthbriefing.com and jackie.bennion@clearviewpublishing.com The usual editorial disclaimers apply to guest contributors' articles.

Just at a time when many people are struggling to make ends meet, fraudsters are working on ways of intercepting grants or other support funding that they might be receiving, potentially by making fraudulent applications in their name.

Recent figures from The National Intelligence Fraud Bureau put reported losses at over £5 million between 1 February and 1 June and more than 2,100 COVID-19 scam cases have been reported to Action Fraud.

A sharp rise in fraud often occurs in periods of uncertainty and economic shocks. Scammers are adept at preying on the financial vulnerability that people experience at such times and can be incredibly creative when it comes to finding new ways of accessing their money. For example, they might seek to prey on investors' desire to recover some of their losses by offering bogus investment opportunities. Changes to government policy and the announcement of new support schemes, such as grants and payments made to individuals under the Job Retention Scheme, will pique the fraudsters' interest.

There are already signs that the fraud frenzy has begun. UK Finance, a trade body representing the banking and finance industry, is urging the public to be vigilant and warning of an increase in "smishing" scams. These scams involve sending text messages, impersonating trusted organisations, such as banks or government departments, encouraging people to divulge personal and financial information or money. With anxiety levels raised due to the lockdown restrictions, individuals are more vulnerable to this kind of exploitation.

Scams that emerge at such times often offer some form of help or support. For example, fraudsters might be offering seemingly impressive investment opportunities, potentially requiring some form of upfront payment. To avoid these scams, individuals should look out for any unsolicited messages they receive, and delete any that don't feel right, as they might be fraudulent. If personal and financial information is divulged, the fraudster could complete an application form in the individual's name and siphon off any money received into their own bank account. Alternatively, the fraudster could use this information to target the individual's wealth.

Another type of fraud that individuals should look out for is linked to their investments. At a time when interest rates are at an all-time low and financial insecurities are high, people with money to invest could easily become a target. For example, they could be offered strong financial returns for fake investments in spurious biotech companies that claim to be on the verge of discovering a new vaccine or antibody test for COVID-19. Such scams usually involve pressure selling and are cleverly presented to look like the genuine article.

Banks and the government have a key role to play in protecting individuals from opportunistic fraud. It should be possible for HMRC to carry out checks against an individual's existing records to ensure that they are paying the right person; however, individuals must also be vigilant. They must make appropriate checks on the people they are dealing with, especially if they are using their services for the first time.