Boutique Is Beautiful For Plurimi
Tom Burroughes, Group Editor , London, 13 August 2020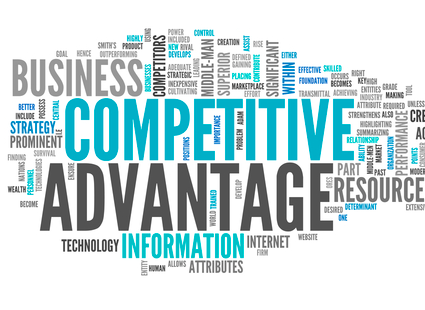 The wealth management firm recently spoke to this news service about its ambitions and strategy, reflecting on a raft of hires it has made and how its proposition resonates, not just in pandemic-hit times, but more broadly.
Plurimi Group, a UK-based wealth management firm, has hired a raft of senior figures over recent months, signalling its continued ambitions to be a strong firm with a "boutique" look and feel, and one giving ambitious private bankers room for manoeuvre. We spoke to Ramzy Rasamny, who built the firm in 2007 – a year before the financial crash. The business now has 49 full-time staff across London, Gibraltar and Dubai. Two years ago the firm completed the sale of a large minority stake to Toscafund Asset Management, driving further growth.

WealthBriefing asked Plurimi about its strategy and views on the state of the wealth sector.

WB: Describe how the firm positions itself
Plurimi: The main ethos of the firm is to offer our clients solutions to manage their wealth across multiple custodians, jurisdictions and investment services. We believe our model is compelling in that sense. Our clients have access to a breadth and depth of opportunity that may not be available at a private bank or single provider model, for instance.

The organisation is based in London, Gibraltar and Dubai. Are there plans to add to the global footprint?
We believe that our solution-driven business model is very attractive for experienced bankers and their clients, and something which could be replicated on a multi-jurisdictional basis. While our focus remains on growing our London and Dubai businesses, we would consider new locations on an opportunistic basis.

About two years ago, Toscafund took a minority stake in Plurimi, and I see people such as Michael Kerr-Dineen are on the Plurimi board. Can you explain what has been the impact of TF's involvement, what access and benefits it brings to both sides, and why the transaction was agreed?
The purpose of the transaction was to support Plurimi's growth and development strategy both in the UK and in Dubai. Fabrizio Cesario and Michael Kerr-Dineen were appointed as board members. They bring a wealth of experience across the banking and wealth management industry and remain keenly involved on a strategic level.

We often hear that "scale" is a big deal in wealth management these days, and yet on the other side people like the feel of a "boutique" wealth manager. Where on this spectrum does Plurimi sit?
Plurimi is a boutique wealth management firm. Our ecosystem allows us to help clients navigate the financial marketplace and to find the best solutions for their specific needs. The financial world can be very complex and often confusing, especially for clients not familiar with our industry.

There are many great firms out there which themselves have immense scale, but no one firm can excel at everything. Understanding the advantages between these institutional players is paramount and that is a core part of what we do. Our experience across the industry allows us to work with our clients to determine which firm or selection of firms may be best suited for their specific needs whether it be portfolio management, trading, financing, administration and so on.

Scale is important in that it helps Plurimi to be known as a preferred external partner across the industry. We can then use this reputation and our size to get better access, pricing and an overall enhanced service on behalf of our clients. Scale is important at the firm level as it ultimately benefits our clients, but their experience remains individualised, with Plurimi acting as the one stop shop into the marketplace.

With whom do you work in terms of any custodial banking, back-office support, etc? Are you working with specific outsourced providers for tech, other? What do you use as your main CRM for clients?
We work across the marketplace. Currently we work with over 18 custodial providers and private banks with booking access in the UK, Switzerland, Luxembourg, Singapore and the US. We also have relationships with a range of leading investment management firms, trading teams and investment banks. Several of our initiatives, including consolidated reporting and private asset administration, are outsourced to leading firms in their fields. We view outsourcing as a strategic decision that allows us to focus on our core competencies.

Is there a typical type of client and, if so, can you describe him/her?
We have a wide set of clients at Plurimi, ranging from pension funds, family offices, and high net worth individuals across several jurisdictions. We don't really have a "typical" client at Plurimi but rather we attract clients who understand the benefits of our platform and value the relationship with their advisors. When we put these two together, we offer a family office feel for those clients who are not ready to set up their own structures due to time constraints, scale or experience.

Are you taking on clients from specific jurisdictions at the moment? Have people from Hong Kong been in touch?
Our model is built around recruiting high quality and experienced relationship management teams with proven track records. Each team will have a distinct regional focus and as long as we believe in the quality of the team and can support the clients through our platform, we would be happy to incorporate them into our business plan. Put another way, we don't approach new opportunities from a regional perspective, but rather we sponsor teams and their business plans.