Who's Moving Where In Wealth Management? - Kleinwort Hambros, Saffery Champness
Editorial Staff, 17 August 2020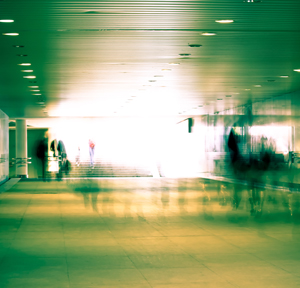 The latest senior moves in wealth and asset management from across Europe and the UK.
Kleinwort Hambros
Derek Hammond has been made commercial director at Kleinwort Hambros He will succeed Paul Kearney, who is leaving the firm to pursue other opportunities.
Hammond will be in charge of defining the commercial proposition for the business across the UK, the Channel Islands, and Gibraltar.
He joins from Société Générale in London, where he has been a member of the senior management team for the past three years.
Saffery Champness
Philip Radford and Paul Tucknott have joined the Saffery Champness board, which holds strategic responsibility for the firm's offshore business based in Guernsey and with offices in Geneva and Dubai.
Radford, who is a director in Guernsey and leads a team which manages a variety of offshore structures, has a particular focus on sustainable investing and micro-finance. He heads the firm's Investment Review Committee, and sits on the board of several companies involved in the acquisition, investment and development of commercial and residential property interests.
Tucknott is the managing director of Saffery Champness in Switzerland, based in the Geneva office. In addition to managing the firm's Swiss business, Tucknott oversees a wide range of offshore structures for a portfolio of high net worth clients.