Emerging Markets
Temasek, BlackRock Win Chinese Wealth Business Green Light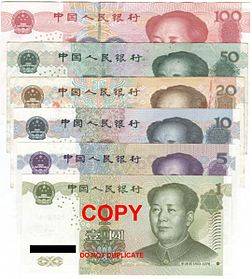 From the start of April this year, China Securities Regulatory Commission has completely removed the foreign ownership limit for fund management firms. The move has been seen as a way for China to attract foreign investment capital.
China has approved a wealth management joint venture between BlackRock, Singapore sovereign wealth fund Temasek and China Construction Bank Corp.
The China Banking and Insurance Regulatory Commission announced the move on its website at the weekend. A spokesperson for BlackRock also sent this statement to this news service: "BlackRock has received regulatory approval from the China Banking & Insurance Regulatory Commission to take our next step toward a joint venture with China Construction Bank and Temasek where we will work together to meet the needs and objectives of Chinese investors. This partnership is consistent with the US-China efforts to open the Chinese market to US financial services firms."
Temasek also confirmed the move when asked about the matter.
China is trying to widen access to its financial markets to foreign firms, even while the country is to some extent at odds with the US and other Western nations over issues such as trade and its alleged tardiness in warning the world about COVID-19.
Among other foreign firms getting clearance recently, Amundi, the European asset manager, and Bank of China Wealth Management won approval from Chinese regulators to set up a joint venture.
In December last year the China Securities Regulatory Commission said it would completely lift the foreign ownership limit for fund management firms, starting from 1 April 2020. More global firms are expected to take a majority stake in their Chinese JVs or even establish 100 per cent-owned retail fund businesses in China.