Trust Estate
Should Trustees Be Worried About Global Warming?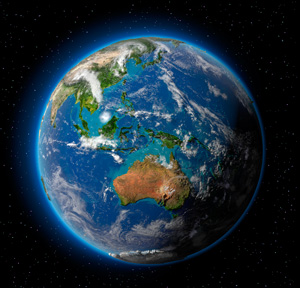 What steps should trustees be taking?
If a trustee deems it in the best interests of the beneficiaries to decarbonise their investment strategy, what steps should it be taking? The standard for judging whether a duty has been breached under the Trusts Law is that of a reasonable trustee.
Therefore, there is no automatic liability if, with hindsight, the wrong decision was reached when deciding whether to invest if, at the time of such investment, the trustee acted reasonably. The courts accept that there is not always one way for a trustee to act.
However, given the law's emphasis upon trustees' actions being viewed through the lens of investment performance, it is recommended that trustees carefully record the considerations that have been taken into account in giving weight to climate risk in determining investments.
When dealing with investments, typically, a trustee will delegate the functions of administering assets to an investment manager. It is good practice to have an investment policy statement in place from the outset of any delegation. Such statement will be particular to the trust in question taking into account the needs of the beneficiaries and the attitude to risk.
A policy of socially responsible investing may be adopted whereby pollutant stocks or potential stranded assets are actively eliminated.
Noting the continuing duty to monitor the performance of the investment manager under the Trusts Law, any statement should be regularly reviewed in the context of performance.
The trustee will also need to determine how proactive it wants to be and what actions it will accordingly take. The degree of concern over the impact of investments on climate change may alter with the development in technology, generational changes, or even just changes in the beneficiaries' circumstances.
Therefore it would seem prudent to recommend an incremental approach to implementation to evaluate the effectiveness of the strategy, recognising that further steps may be taken over time as necessary.
It is said that the 20s is a critical decade for tackling global warming; there will almost certainly be more disclosure about what fiduciaries are doing, and people will increasingly want to know how their money is being invested.
Arguably, there is a heightened duty for trustees to consider the effects of climate change as a matter of course from a fiduciary perspective. As a forward-thinking jurisdiction, Jersey has been active in sustainable finance for some time. Being a jurisdiction with a wide range of flexible structures and with the knowledge, expertise and international relationships to support them, the island is well placed to ensure that settlors and trustees make the right choice to suit an investment outlook bound by climate risk concerns.