Legal
Some Credit Suisse Clients Hit By Unauthorised Advisor Action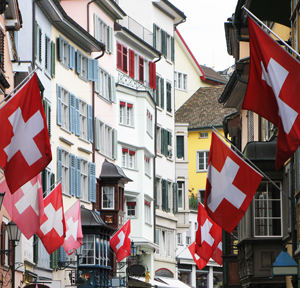 Reports said the advisor, who reportedly forged documents for an African client, has been dismissed. The bank said it has taken legal measures and informed affected customers and the relevant regulators.
Credit Suisse,which yesterday confirmed that a small number of its clients were affected by unauthorised actions by one of its client advisors, has taken legal action over the matter.

Bloomberg – citing unnamed sources – on Sunday reported that Credit Suisse has fired a Zurich-based banker who forged documents on an over-the-counter contract for an African wealth management client. The deception was exposed earlier this year and caused a loss of about SFr10 million ($15 million) for the bank, and also affected some other clients, the report said. The banker has reportedly been fired.

"Credit Suisse confirms a case from the first quarter of 2020 in which a small number of clients were affected by unauthorised actions of a client advisor. Credit Suisse took appropriate legal measures and informed the affected clients and relevant regulators," the bank told this publication in a statement yesterday. It gave no further details.

The Bloomberg report said that the fraud and losses were booked in the unit led by Raj Sehgal. The unit serves the non-resident Indian community and sub-Saharan Africa. Clients are in the process of being compensated, it said, citing an unnamed source.

Sehgal was named head of the Africa and non-resident Indian business about two years ago, the report added.