Who's Moving Where In Wealth Management? - Capital Group, Tilney Smith & Williamson, Others
Editorial Staff, 8 September 2020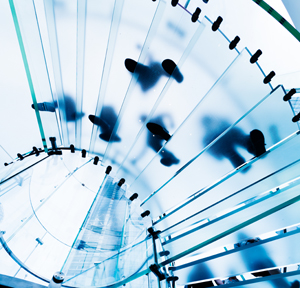 The latest senior hires in wealth management and legal services across the UK and Europe.
Capital Group
In a newly-created post, Alexandra Haggard has joined Capital Group as head of product and investment services for Asia and Europe. She will be based in London and report to group head Guy Henriques.
She will oversee the expansion of the group's investment services in those regions, leading team product and investment expertise across equity, fixed income and multi-asset funds for Asian and European clients. The group has roughly $2 trillion globally under management.
Haggard joins from BlackRock, where she was global head of equity product and EMEA head of strategic pricing. Before that she was CEO of UK consultant Stamford Associates, and MD for product and marketing for EMEA at Russell Investments. She is also a founding member of the Diversity Project and a member of the CFA's UK advisory council.
Investing in the Asia and Europe business is "a strategic priority for long-term growth plans," Henrique said.
Tilney Smith & Williamson
Recently merged Tilney Smith & Williamson has appointed Maurice Keane and Jeremy Bezant to join its international business development team in the firm's Tilney for Professionals division. Keane joins as head of international business development, and Bezant as business development manager. Both will report to business development head Craig Wright.
Keane, who will be based in London, has joined from Rathbone Brothers, where he spent the last three years as managing director of international business development. Before that, he spent 11 years at Standard Chartered in a number of roles, including head of international banking for Europe and Jersey.
London-based product development specialist Bezant also joins from Rathbone Brothers, where he has worked since 2018 as director of international business development. Prior to that, over the course of 20 years in the sector, he worked at Janus Henderson, Alliance Bernstein, and Neuberger Berman.
Craig Wright paid tribute to the fact that they both have "significant experience dealing with overseas IFAs".
Brooks Macdonald
Brooks Macdonald has promoted Ben Palmer as head of responsible investment. The announcement coincided with the firm opening its Responsible Investment Service (RIS) to international advisors, trustees and clients for the first time.
In response to more requests for ESG investing, the wealth manager, which manages around £13.7 billion for clients, has also created a Suitability Discussion Guide so that advisors can identify strategies that match clients' responsible investment preferences more easily.
Following his promotion, Palmer will develop and lead Brooks Macdonald's responsible investment commitments, the group said. He joined the firm as part of its graduate programme in 2011 and will continue his involvement with the responsible investment research team.
"We've already recognised that the pandemic has not diverted investors from responsible investing – if anything, it's accelerated our 'social' awareness," Palmer said, adding that the evidence points to growth. "We see businesses and organisations increasing their emphasis on sustainability and resilience, and responsible investment is very much tied to this economic trend, along with continuing government-led environmental policies."