Client Affairs
Footballer's Lives: Managing Their Money, Expectations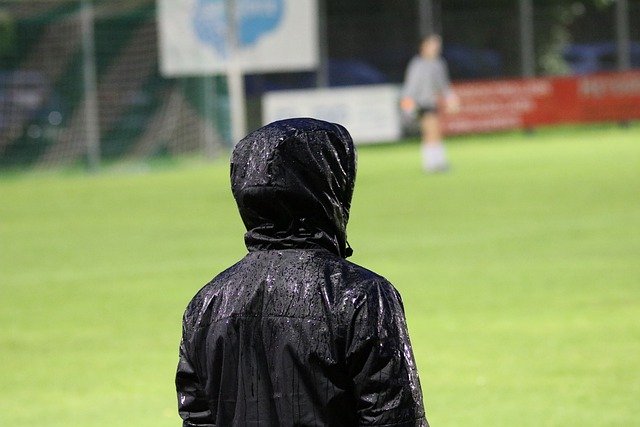 A former Manchester United footballer who has become a financial advisor talks to this news service about the challenges faced by professional sportsmen and women, particularly during the current environment.
Football's business model is built around fans pouring in to stadiums, a spectacle that vanished back in February. As a result, top-tier clubs are on course to lose around £850 million ($1.087 billion) as a result of coronvirus impositions. There is also mounting strife over broadcast agreements that are threatening to lock many fans out of watching their teams altogether.
As the new league season starts in earnest this Saturday and clubs make contingency plans to bring some fans back, we spoke to former Manchester United player, and now advisor, Simon Andrews for a view of how the sector is managing these clients in these times. Andrews joined Tilney's private sports office in July as part of an expanded HNW sports division based in the North West.
The firm declined to put a figure on how much wealth it manages for sports people, but told this service that between 50 and 75 professionals are on its books, with plans to grow this significantly over the next three to five years. Andrews called the firm's new slogan "It's Time to Talk to Tilney" a great one for sport. He argues that the firm's main USP and growth prospects lie in how the team is collaborating with those already working with players, such as agents (often family members), accountants, and solicitors, and bringing the client's extended family much more into the financial frame.
Another tool has been bringing business talent among ex-professional players into the advisory team. Tilney hired former Irish international and premier league player Gareth Farrelly this summer as its sports ambassador. Andrews says his "incredible back story" made him an ideal choice. He nearly died from a stomach aneurism. While he was recovering, he got a tax bill from the Revenue because of one of the schemes he had invested in, and his response was, "I am going to retrain as a lawyer and put this right."
His comments and story highlight why wealth managers can help work with people in professional sports. The challenges are significant: Short earnings windows, great wealth in the hands of young people without obvious financial training, and pressures of being in the public eye. On the other side of the coin, banks and wealth management firms sponsor sports (such as UBS with its backing of Formula One and BNP Paribas of tennis), because these institutions know that high net worth clients are interested in sports.
Bad advice
Bad advice mixed with overnight eye-popping salaries has been the footballer's curse. Andrews names boxing as another casualty: success can come fast, the rewards are overwhelming, and the socio-economic backgrounds of recipients are no match for managing these changes.
As an indicator of the wealth sloshing around the premier league, players' wages in 2018/19 consumed roughly £3.5 billion of a £5 billion annual turnover, according to industry analysis. As far as Tilney can see, the top clubs have continued to maintain these salaries through the disruptions. But for those in the lower leagues, where club survival can depend on matchday receipts, it is a different story. Andrews knows of clubs lower down that have furloughed all their players.
"Clubs are having to rethink their strategies and there is an awful lot of change going on right now," Andrews said.
How this translates for his clients has mostly been "reassuring them that there is a safe pair of hands".
Not like other clients
Sports professionals are unlike any other client. "The most pertinent thing you can say about managing them is that they can't afford to make bad decisions because their careers are so short," Andrews said.
Tilney said around 1,400 players are going to be out of contract this season and staring at a collapsing career. "We feel for those players because if they are out of contract and they can't find a club because a lot of them are lower-league players, managing their income is really important because they may not have those huge cash reserves of the top-end players."
In a winner takes all mentality that is now dominating more than just sports, football trainees may start on £50 to £100 a week. The first pro-contract may net them £2,000 a week up to £20,000 to £25,000 a week, depending on the club, and this is where "that real jump in income needs positive intervention."
In other sports, cricket has brought many more HNW clients into wealth management since the advent of the IPL made year-round revenue possible for top players. "The invention of T20 has changed cricket," Andrews said, referring to the limited overs format of the game.
For golf and tennis, wealth tends to concentrate at the very top-end. "You have a triangle of the top 5 per cent earning the majority of the income while the rest have to make ends meet," he said.
In these circumstances of boom and bust fortunes, the firm organises its private sports office around four priorities. First educate players and parents. ("It's looking at the family as a whole and advising them on how to best deal with the situation they're in.") Second and third are reviewing what they have and advising what they need to do; fourth is connecting them with other sports figures who are in similar circumstances.
Word-of-mouth referrals are the lifeblood for managing sporting talent and other public facing figures, where trust and discretion are highly valued. Coutts and Royal Bank of Canada are other firms in the sector which have carved out concierge style offerings for those making a good living from sports or entertainment.
In Tilney's case, the firm has stressed improving the financial knowledge of sports agents, working more directly with them as the first responders when clients find early success.