Who's Moving Where In Wealth Management? - Raiffeissen, Allfunds, Others
Editorial Staff, 11 September 2020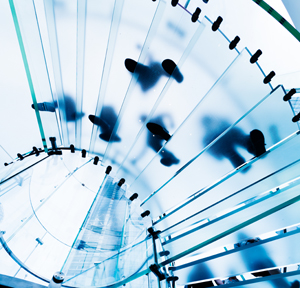 The latest senior moves in wealth management and legal services from across Europe and the UK.
Raiffeisen
Vienna-based Raiffeisen Bank International has appointed one of its senior figures, Harald Kröger, to run its investment banking division arm as of 1 October, subject to Raiffeisen Centrobank approval. He will replace Matthias Renner, who is retiring after holding the post since 2012.

Kröger joined Raiffeisen in 2004 and was ultimately division head in risk management. In May 2019, he joined RBI subsidiary RCB. The integration process of RCB into RBI has been underway since June and is expected to be completed by the end of 2022.

The Austria-listed RBI Group covers a range of services including asset management, leasing and mergers and acquisitions.

Nedbank
Nedbank Private Wealth has appointed Chris Kirk to lead its risk team, as part of a planned restructure of the risk and compliance teams. Kirk is based in the company's Isle of Man office.

With more than 33 years' experience in the financial services industry, Chris has worked for firms in London, continental Europe and Jersey.

Prior to his new job, Kirk worked for three decades at HSBC and held executive posts in the first and second lines of defence, including global head of financial crime compliance for the commercial banking division.

Kirk is involved in leading the bank's team of risk professionals supporting the business in jurisdictions, including the UK, Jersey, Guernsey and the Isle of Man.

Allfunds
Allfunds, the international fund distribution network, has appointed Krzysztof Swiecinski as country head for Poland. Prior to joining Allfunds, he was head of fund dealing services in the country for BNP Paribas Securities Services, part of BNP Paribas.

The firm said it will soon open a Warsaw branch ahead of the closing of the agreement with BNP Paribas, with a focus on streamlining Allfunds' operational business.

Swiecinski will lead a team of local experts and report to Gianluca Renzini, chief commercial officer of Allfunds.

Prior to this, he held various positions at BNP Paribas Securities Services including head of fund dealing services hub operations. He also participated in key development projects and initiatives for the global FDS product and the client service offering. Prior to that, Swiecinski was at CITI Bank for three years specialising in custody services for a full range of investment instruments.

Ogier
Fund finance, acquisition finance and debt capital markets specialist Jad Nader has joined Ogier as a partner in its Luxembourg Banking and Finance team. Nader, who recently relocated from New York where he ran the Luxembourg desk of a large European law firm, specialises in handling cross-border lending transactions as well as debt restructuring.
Nader has authored a number of articles on fund finance, cross-border lending, debt restructuring and debt capital markets. He is active in academic circles, and has lectured on guarantees, security interests, mortgages, property and fiduciary rights.