What's New In Investments, Funds? - Pictet
Editorial Staff, 14 September 2020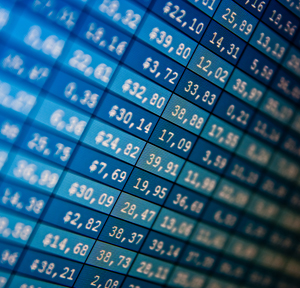 The latest offerings in investments, such as funds and structured products, and other notable developments.
Pictet Asset Management
Pictet Asset Management has launched the Pictet-Strategic Credit fund. It is domiciled in Luxembourg and is compliant with pan-European UCITS fund rules.

The fund has an unconstrained global credit strategy that seeks to provide risk-adjusted returns for long-term investors. It invests in a diversified portfolio designed to reduce risks, protect capital, and capture higher yields. The strategy also aims to achieve a low correlation to traditional risky assets by actively allocating assets across global credit markets, Pictet said in a statement late last week.

The Swiss firm said the fund draws its rationale from how the 2008 financial crisis, this year's COVID-19 pandemic, and ultra-loose central bank monetary policy have distorted bond markets, and investor attitudes about risk.

"Not only are bond yields likely to remain low for longer, but they also have the potential to have higher correlations to risky assets," Pictet said. However, it continued, "fixed income assets - and especially credit - should be an important building block for a diversified portfolio, as they can provide attractive opportunities for long-term investors across the full business cycle."

The strategy is designed to deliver a return of 5 per cent net of fees, per annum, over a rolling three- to five-year period.

"Investors need to rethink the role of bonds in their portfolios and be aware of the serious problems being stored up for the future," Jon Mawby, head of investment grade credit at Pictet Asset Management, and lead manager for the fund, said. "It's even more important to work with the cycle, to be sensibly and cautiously contrarian. When the credit markets are delivering equity-type returns at bond-type risks - in other words, when there has been a panic - it makes sense to buy into pockets of value. And when investor confidence gets ahead of itself, when credit starts to deliver bond-type returns for equity-type risk, then it's important to rebalance and retrench until the next cycle hits."

Pictet-Strategic Credit is available for sale in Austria, Belgium, Spain, the Netherlands, Germany, France, the United Kingdom, Luxembourg, Denmark, Finland, Norway, Sweden, and Ireland.