Who's Moving Where In Wealth Management? - Mediolanum, Royds Withy King, Other
Editorial Staff, 17 September 2020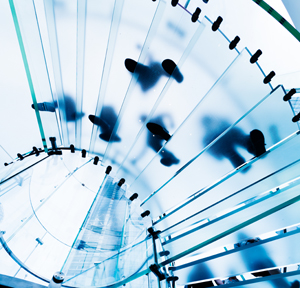 The latest moves in wealth and asset management from across Europe and the UK.
Mediolanum Asset Management
European asset management platform Mediolanum has appointed Barry Noonan as chief information officer. Based in Dublin, he will report to CEO Furio Pietribiasi. In Dublin, Noonan will lead a team of 14 in charge of the firm's IT strategy and business growth in Ireland.
Noonan joins MIFL from Irish Fintech Taxback International, where he helped develop the business into a fully automated cloud based, technology-first company. Prior to this, he was head of engineering for HostelWorld.com, where he designed and implemented the firm's eCommerce platform. Noonan has also held engineering and infrastructure roles role at Ryanair and Paddy Power.
"He has a deep understanding of emerging technologies and has played a significant role in organisations where data monetisation, automation and effective transaction processing are critical for business growth," Pietribiasi said.
Royds Withy King
Royds Withy King has appointed Amish Patel as an associate joining its private client team in London.

Patel has specialised in a range of private client work since qualifying as a solicitor. He advises on wills and trusts, powers of attorney, applications for deputyship and the administration of multi-jurisdictional trusts and estates. He is familiar with international mental capacity matters, where he works with a number of foreign lawyers. He also provides clients with bespoke capital tax planning, specialising in capital gains tax and inheritance tax planning with a particular interest in supporting high net worth individuals.
The UK firm has offices in cities from Bristol to London with a staff of 520. Its clients range from individuals to multi-national FTSE companies. Royds Withy King is a founding member of the international network of independent law firms, Interleges.

HSBC Global Asset Management
HSBC Global Asset Management has named Rachida Mourahib as head of fixed income for ESG and green research in the Global Credit Research team. Mourahib will be based in Paris where she will report to global head of Credit Research Tina Radovic.
As well as supporting all fixed income teams on ESG integration and engagement, she will also take on responsibilities for the firm's global ESG fixed income and green bond approval committees, contributing to HSBC's global ESG research efforts headed by Xavier Desmadryl.
Mourahib joined the bank in 2006 as an ESG analyst and subsequently worked as an equity and credit analyst specialising in pharmaceuticals and local authorities. Prior to this, she was an ESG and corporate governance analyst at BNP Paribas Asset Management.
The bank's fixed income platform includes 46 analysts globally and is the foundation of the firm's fixed income business, which manages roughly $150 billion across investment grade, high-yield and securitised credit in emerging and developed markets.