WM Market Reports
New Research: Co-Creation In Wealth Management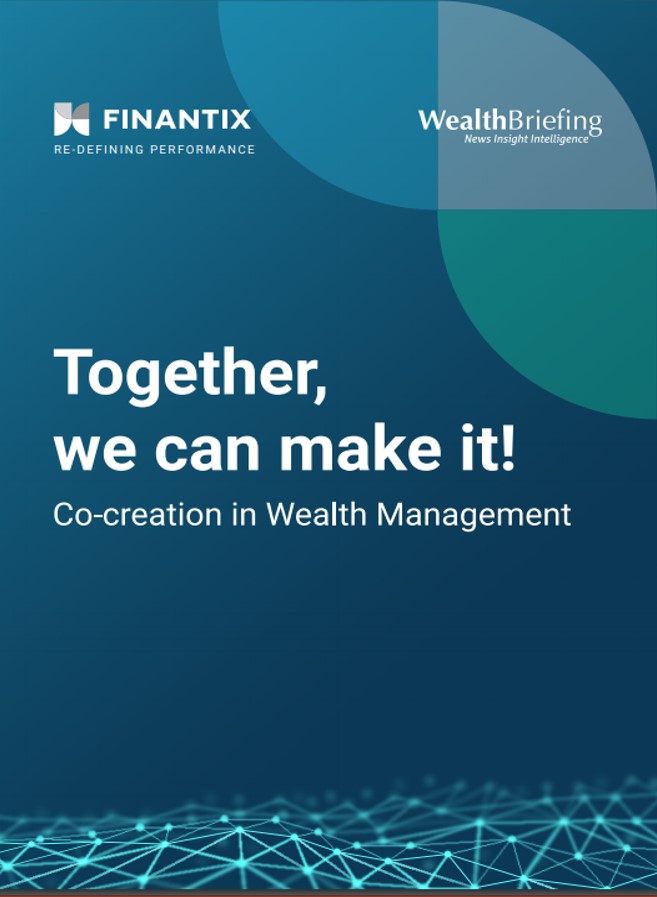 This news service launches another in its research paper series in partnership with Finantix.
WealthBriefing today is launching the third in its series of research papers produced in partnership with Finantix - this time a comprehensive take on the concept of "co-creation" and how this should drive client servicing and technology strategy today.

Co-Creation in Wealth Management argues for a highly collaborative approach to conducting and internally managing client relationships, pulling together data from right across the industry alongside cutting-edge commentary from some of its best-known luminaries to illuminate best technology-enabled practice. As they explain, equipping advisors with automated relationship management tools and insights is vital to ensuring that they can make increasingly relevant recommendations to clients in a more timely manner.

This report addresses the most pressing challenges facing the industry at this time. Namely how to build and sustain relationships when they are confined solely to the digital sphere – and how to lay the foundations for a compelling digital-human hybrid service model to cope with changed habits once the current crisis has passed.

Timely, relevant and personalised
Client engagement is right at the top of the agenda, but industry figures are telling WealthBriefing that some firms have swung from under- to over-communication this year and risk bombarding clients with worrying information rather than reassuring action points. As our expert commentators and data points highlight, all too often communications have been very far from the timely, relevant and personalised messages clients are crying out for today.

Co-Creation in Wealth Management points the way forward for an industry that has had its time-honoured ways of working ripped out from underneath it. It also shows how firms can collaborate more effectively internally to create solutions that surprise and delight clients no matter how difficult operating conditions might be.

The future of wealth management is unfolding before our eyes. Download this succinct but highly impactful report to learn what role co-creation could play in the success of your firm.