Danske Wields Jobs Axe; Names New Unit
Tom Burroughes, Group Editor , London, 9 October 2020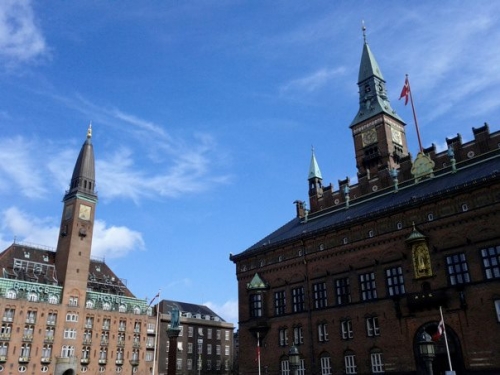 The bank is slashing costs to recover its financial position, as part of a 2023 strategy plan. Jobs will be shed via voluntary redundancy and natural attrition, it said. Danske has been through an expensive compliance saga over major money laundering issues.
Danske Bank, which is pushing to turn around its fortunes after a damaging compliance scandal, said yesterday it is setting up a commercial leadership team. It is also shedding a total of 1,600 roles, offering voluntary redundancy to staff. That compares with a total payroll of more than 22,000 people.

As previously announced, the new simplified structure with two business units – Personal & Business Customers and Large Corporates & Institutions – will take effect from January 2021, at which time the new CLT will also be established, Danske said in a statement.

"I am confident that the team with their strong experience from our business across the Nordic markets will increase our execution power as one bank and achieve faster time to market. This will help us to become an even faster and more competitive bank for our customers and further strengthen our position in the market," Chris Vogelzang, the bank's chief executive, said.

Danske Bank is also introducing two new chief customer officers for Denmark and the Nordic countries.

From January, Thomas Mitchell will move from his current role as head of retail banking in Denmark, while Trond Mellingsæter will take on this role in addition to his current role as country manager in Norway.

As many as 1,600 jobs will go as part of a cost-cutting drive over the next 12 months, the bank said. At least 1,000 employees have already left the bank since June last year (source: Reuters, 8 October).

"It is never easy to reduce the number of colleagues, and we will do our best to ensure that we do this in the most decent and respectful way. However, we need to adapt to the structural changes that the financial sector is experiencing, and to remain competitive in a low-margin and highly competitive market, we simply have to reduce our costs," Vogelzang said.

The bank said it expects to cut some of the jobs via voluntary redundancy agreements and natural attrition. The lender is being probed in several countries, including the US, for about €200 billion ($235 billion) in payments made via its branch in Estonia between 2007 and 2015, many of which the bank has said were suspicious. Danske replaced its chief executive and made a number of other changes in the wake of a money laundering scandal centred on the Baltic state of Estonia. The affair snowballed into a broader European money laundering episode, raising calls for tougher AML controls across the European Union.
New group
The commercial leadership team is effective from January and will work alongside the ELT consisting of the following:

Mark Wraa-Hansen (DK), head of personal customers Denmark;
Stojko Gjurovski (SE), head of personal customers Nordic and country manager Finland;
Johanna Norberg (SE), head of business customers Denmark & Nordic and country manager Sweden;
Trond Mellingsæter (NO), country manager Norway;
Lars Alstrup (DK), head of products and solutions personal and business customers Denmark & Nordic;
Paul Martin Gregory (UK), head of corporate and institutional banking;
Claus Harder (DK), head of fixed income, currencies & transactions;
Atilla Olesen (DK), head of capital markets;
Linda Olsen (DK), head of technology and services for personal & business customers;
Rob de Ridder (NL), head of technology and services for large corporates & institutions;
Kim Larsen (DK), head of group communications, brand and marketing; and
Christoffer Møllenbach (DK), head of group finance.