People Moves
UniCredit Reshuffles Boardroom With Chair-Elect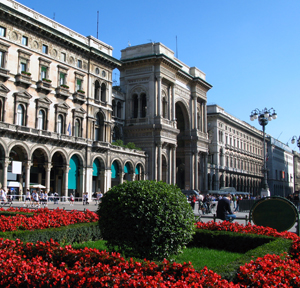 The bank also named a new boss for its private banking and wealth management arms.
The Italian bank UniCredit, which recently announced the appointment of a new wealth management chief executive, has named economist Pier Carlo Padoan as director and said it will name the former Treasury chief as chairman next year.
Padoan, 70, is a parliamentarian for the ruling centre-left PD party.
Reuters, quoting unnamed sources, said that UniCredit is seen as the best candidate to take over Monte dei Paschi but the Italian Treasury is unwilling to meet conditions imposed by UniCredit to consider a potential deal.
Earlier this week the group's board of directors, supported by a group led by deputy chairman Lamberto Andreotti, unanimously co-opted Professor Padoan as a non-executive director.
Professor Padoan will serve as a board member until the bank's annual meeting to approve the 2020 financial statements, at which point a new board of directors will be elected, it said in a statement.
Professor Padoan is taking over from Elena Zambon, a long-term board member, who is stepping down having declared that her primary professional engagements would prevent her from devoting the necessary time and commitment to the board of directors' activities.
In late September, UniCredit announced that Mirko Bianchi, group chief financial officer, had been appointed chief executive of group wealth management and private banking. He reports to the group's co-CEOs for Commercial Banking Western Europe, Francesco Giordano and Olivier Khayat. Bianchi will be supported by Stefano Vecchi who, in addition to his current role as head of wealth management Italy and CEO of Cordusio SIM, has been appointed deputy CEO of group wealth management and private banking.
Marco Bizzozero, CEO of the wealth and private banking arm, has decided to leave in order to take up an entrepreneurial opportunity with a US fintech, the bank said. The appointments took effect from 1 October.