New Office
WealthArc Adds To Swiss Footprint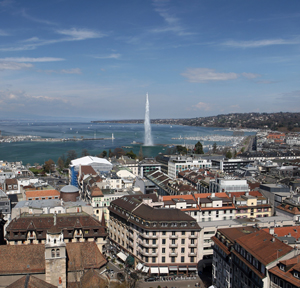 The business, which already serves clients in the Geneva region, has opened an office in the city, adding to its presence in Zurich and Warsaw.
WealthArc, a Swiss provider of an automated portfolio management system for wealth managers, has opened a new office in Geneva. The company already has branches in Zurich and Warsaw.
Followed this move, the firm is hiring sales managers responsible exclusively for the Geneva side of Switzerland and the surrounding region. Frank Labrousse, based in the office, has worked for corporations such as Thomson Reuters and Oracle. He will focus on WealthArc's relations with banks, and push business development within WealthArc's partnerships with custodian banks. Etienne de Bejarry, who is responsible for sales to wealth managers, has worked for CEB (now Gartner) and PIMAN Group.
"Switzerland is our home market and it has such a huge potential," Chris Gogol, co-founder and CEO of WealthArc, said. "It has long been the world's top wealth management hub, so expanding our business for another Swiss city was a natural step forward. We already have a number of satisfied clients in Geneva, and we can see that there is still much to do in this region," he added.
WealthArc serves a number of clients based in the Geneva region. They include RJ Management, a company managing SFr2 billion ($2.2 billion) in assets, and Octogone managing assets of institutions and families from Europe, the US, Latin America and the Middle East.