iCapital Ramps Up Non-US Business Growth
Tom Burroughes, Group Editor , London, 27 October 2020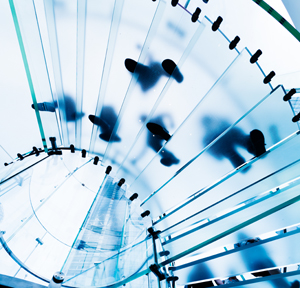 The US-based firm's platform hosts investments such as private equity, credit, real estate and other "alternative" asset classes, and is part of a shift in how investors can obtain more access to areas previously the preserve of the ultra-wealthy or large institutions.
iCapital Network, the New York-based global tech platform for alternative investments, has made two senior European appointments – both formerly from Deutsche Bank - as part of its non-US expansion drive. The organisation, which has talked about "democratising" access to sectors such as private equity and hedge funds, said it now holds $8 billion of assets for non-US clients.
The firm has appointed Marco Bizzozero as head of international business, having previously worked as wealth management CEO for UniCredit, the Italian banking group. iCapital has also named former Deutsche Bank figure – and a judge for the WealthBriefing European Awards – Tom Slocock.
Bizzozero is based in Zurich, while Slocock is in London.
"iCapital's latest international investments demonstrate our commitment to bringing the opportunities of private investments to international advisors and investors and fulfilling our mission of powering the global alternative investing ecosystem," Lawrence Calcano, chairman and CEO of iCapital Network, said. "As appetite for private market investing continues to grow, our expanding team will deliver these strategies - powered by a robust technical infrastructure – to advisors and their clients across the globe."
Bizzozero will join iCapital on 1 December as head of its international arm and will be a member of the iCapital executive committee, reporting to Calcano. In this newly-created role, Bizzozero will lead iCapital's expansion into the European and Asian markets. Before his stint at UniCredit, Bizzozero was with Deutsche Bank for 14 years, where he most recently served as head of wealth management EMEA and CEO of Deutsche Bank Switzerland. Prior to assuming that role, he was the global head of private equity for the Deutsche Bank Wealth Management division, a business which was then acquired by iCapital Network in 2017. He also worked at LGT Capital Partners as head of private equity secondary investments and UBS in a variety of roles in investment banking and private equity in Zurich, London, and New York.
Slocock joins iCapital as managing director and head of international product development and origination, reporting to Bizzozero. Slocock will lead the development and launch of new investment products and manage the life cycle of existing offerings explicitly designed for the needs of the international marketplace. Slocock was with Deutsche Bank Wealth Management in London for more than 10 years, most recently serving as head of the global funds group and head of the global investment group. Prior to this, he was CEO of the UK Wealth Management business. Before joining Deutsche Bank, he was with Credit Suisse in London, most recently as managing director and head of international private banking.
Expansion
iCapital is on an expansion drive. During the last 18 months, the firm has expanded AuM to around $65 billion. It is building out a European presence. Besides the two senior hires reported above, the firm plans to open new offices in Europe and Asia and has agreed to buy a 65-person tech team in Portugal, called Runtime Group. That acquisition is expected to close in the final quarter of this year.
"We see enormous growth opportunities in the European and Asian markets and I very much look forward to joining the iCapital team and leading the firm's global expansion," Bizzozero said.
The new senior executives join senior figures such as Vinod David Berchtold and Wes Sturdevant. Berchtold is chief operating officer for the international business, based in Zurich. Prior to joining iCapital in 2018, he was most recently a senior manager at UBS Global Wealth Management within distribution management responsible for global revenue and business development and digital strategy focused on end-to-end sales management. Sturdevant is an MD for international enterprise solutions, who joined the firm in December 2017. He previously oversaw Deutsche Bank's private fund product development, structuring, and investment specialist functions for wealth management clients worldwide.
In 2018, iCapital opened its first international office in Zurich. The firm's main technology hub office will be in Lisbon, Portugal. The firm intends to open offices in London and Singapore in the first half of next year.
In May this year, iCapital acquired wealth advisory business Artivest. This agreement gives iCapital scale at a time when the business of giving investors access to alternative assets has seen a number of M&A deals. Last year, alternative investment powerhouse Investcorp agreed to buy Mercury Capital Advisors for an undisclosed sum.