Legal
Julius Baer Reportedly May Take Back Former CEOs' Bonuses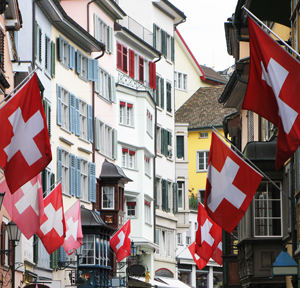 A story rumbling around the private banking sector has been re-ignited by a newspaper report claiming that Julius Baer might withdraw bonuses paid to two of its former chief executives - Boris Collardi (now at Pictet) and Bernhard Hodler. Julius Baer has declined to comment.
Julius Baer was not commenting yesterday on a media report that it will hold back millions of Swiss francs in bonuses from its former CEOs Boris Collardi and Bernhard Hodler, following a South American money laundering saga covering a period when they worked at the firm.
Zurich-listed Julius Baer, which reported results last week, wants to withhold more than SFr2.5 million (about $2.8 million) of Collardi's total deferred pay after an internal probe found that he failed to properly oversee the private bank, the Financial Times quoted unnamed sources as saying.
Collardi left for fellow Swiss private bank Pictet in 2017. Hodler took over from Collardi, but left in 2019. He had been with Julius Baer for 21 years. Hodler is expected to lose a similar amount as Collardi, the FT reported.
Julius Baer declined to comment to this news service. This publication also contacted Pictet about the matter; it had not received a reply by the time of going to press. The FT said that Pictet declined to comment, and also said that Hodler did not respond immediately to requests for comment.
The newspaper quoted a Collardi spokesperson saying that an outstanding deferred cash compensation [to him] of about SFr1.3 million. Collardi was not aware of any other outstanding deferred compensation due to him by Julius Baer, the report said. As Collardi left to join a rival, he had already given up all of his deferred pay in shares.
The FT quoted one source as saying of Collardi about the matter: "Boris is fighting it . . . more on principle than anything else."
In February, FINMA sanctioned Julius Baer for failures over its anti-money laundering controls between 2009 and 2018. In 2018 a former Julius Baer banker based in Panama was convicted in a Miami court of helping to launder $1.2 billion embezzled from Venezuela's state energy company, Petróleos de Venezuela. (The bank has since closed its offices in Panama and Peru.)
In September, Julius Baer said that it may pay a double-digit million dollar sum to resolve alleged money laundering and corruption linked to officials at scandal-warped soccer organisation FIFA and people associated with it.