Strategy
Crédit Agricole Forms New Unit To Tap Family Business Wealth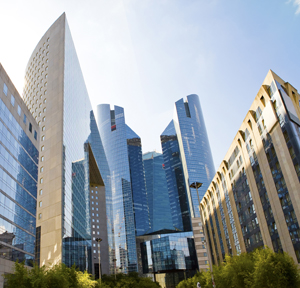 The French bank is moving its wealth management and investment banking units into closer alignment to serve ultra-wealthy family business clients under a new division.
Crédit Agricole's corporate and investment bank is joining forces with its wealth brand Indosuez Wealth Management to create a new private investment banking division dedicated to ultra-wealthy clients and family holdings worldwide.
Announcing the changes yesterday, the French bank - which operates across a number of regions, including Asia - said the division would add "a new dimension to the cooperation between the Indosuez Wealth Management and Crédit Agricole CIB" and tap the capabilities of the wider group, which is active in around 45 countries.
The bank did not respond to questions about changes to headcount as a result of the merged venture, or whether specific regions were being targeted. It did indicate that the new division would focus heavily on socially responsible investment solutions, green finance and philanthropy.
Silvia Calvello will lead the new unit as global head of private investment banking. The senior banker in Crédit Agricole's investment banking division is also in charge of the firm's large French clients and consumer goods, retail and business services sector.
"Ultra-high net worth individuals and family holdings stand out for their increasingly sophisticated expectations: our goal is to meet these expectations," Calvello said, who joined the bank in 2003, and began her career as an analyst in the oil and gas sector.
Asian footprint
Indosuez Wealth Management, which has a strong Asia-Pacific footprint, operating in Hong Kong, Singapore, and New Caledonia manages around €132 billion ($156.1 billion) in assets globally.
The Paris-based bank, with origins in the agriculture sector, is no doubt also seeking to maximize efficiencies between the two business lines.
"By making the most of the synergies between investment banking and wealth management, Private Investment Banking will allow us to be even closer to family holdings and to better and more proactively support their needs," Didier Gaffinel, global head of coverage and investment banking at Crédit Agricole CIB, said.
In third-quarter earnings announced last week, profits at the bank fell by 19 per cent from the previous year to €977 million, although it beat analysts forecasts seeing revenues up by 2 per cent to €5.2 billion year on. Its investment banking business posted a strong third quarter.